Sustainable Mottainai Lamb – The Wagyu of Lamb Meat
Grand Hyatt Tokyo is pleased to offer Mottainai Lamb, sustainably produced Australian lamb that is comparable to Japanese Wagyu. Grand Hyatt Tokyo is the first hotel and restaurant in Japan to offer this premium meat.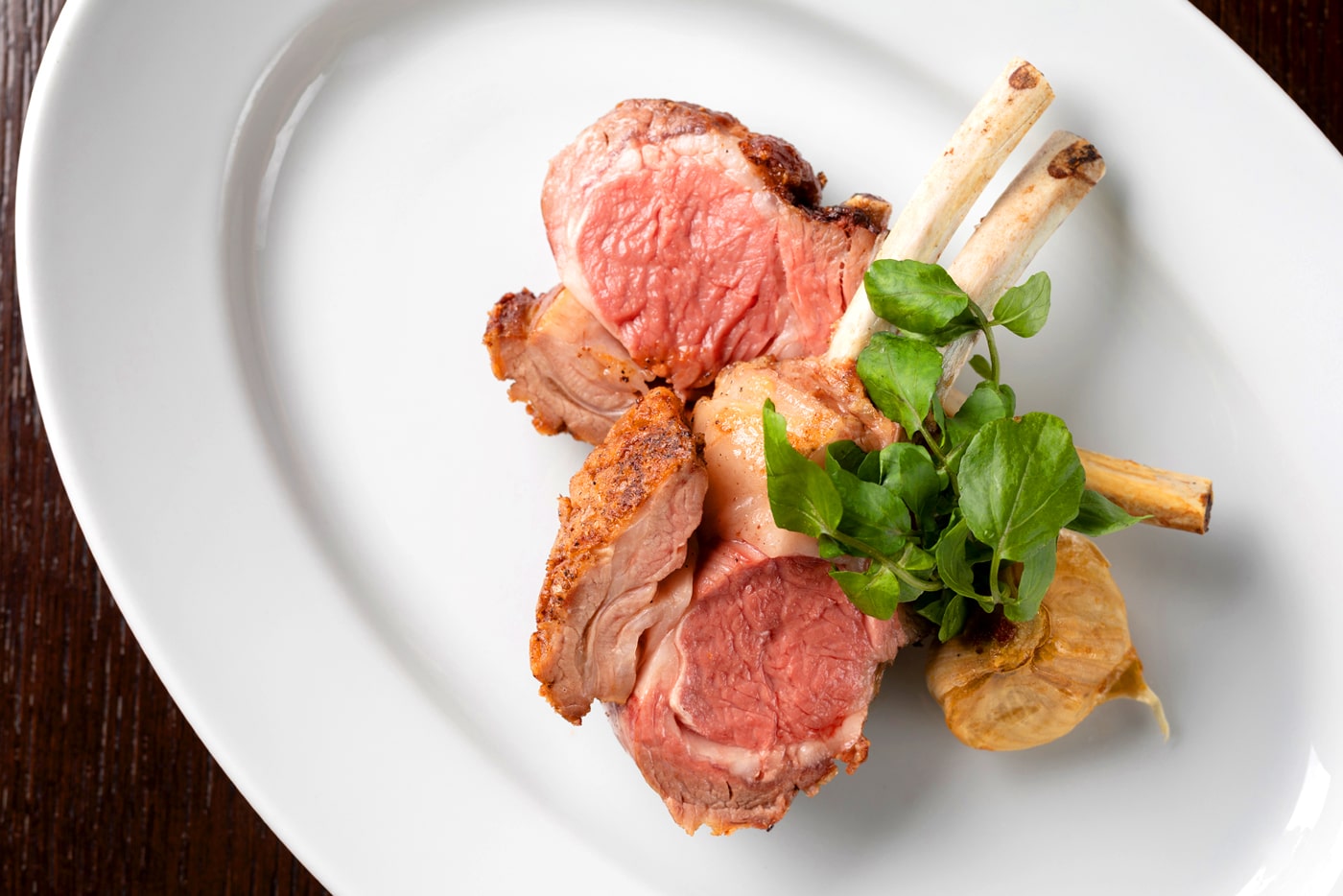 The name Mottainai Lamb is derived from the Japanese word "mottainai," which means to interact with the world in such a way that we fully appreciate what exists, treat it as precious and make full use of its potential. The word captures the essence of the people behind Mottainai Lamb, what they do and why they do it. Suzannah Moss-Wright, the owner of the company, took three years to research and develop this uniquely marbled lamb, which is unlike any other.
Most regular grass-fed lamb has only 3-5% marbling while Mottainai Lamb has 37%, comparable to A4 Japanese-grade Wagyu. This marbling is achieved through the lamb's diet, which consists of 80% recycled organics such as carrot pomace (a by-product of juicing), unsaleable carrots, green carrot leaf and sedimentary olive oil that is carefully collected and scientifically blended with 20% lupins, wheat, barley hay, vitamins and minerals for a balanced diet. In addition, these organic foods combine naturally to release healthy oleic and omega-3 fatty acids at levels not previously identified in red meat. The meat has thick threads of healthy fat, giving it a lustrous quality. All of the meat is cultivated using humane farming practices and is free of hormones and antibiotics.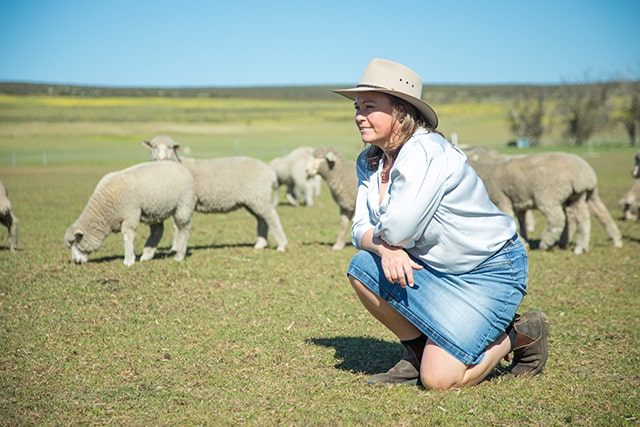 Suzannah Moss-Wright,
the owner of the company
"The Hyatt Group's commitment to 'thoughtfully sourced, carefully served' food is demonstrated by our partnerships across the globe, so it is fitting that Mottainai Lamb will be first served in Japan at Grand Hyatt Tokyo." She continued, "Mottainai Lamb is a completely new and unique product that redefines how lamb meat tastes. We are so excited to partner with Grand Hyatt Tokyo, whose chefs truly understand premium quality ingredients, and to have the opportunity to demonstrate to Japanese customers the 'true potential of lamb meat.' We look forward to feedback from customers and consider our partnership with the Hyatt Group a privilege."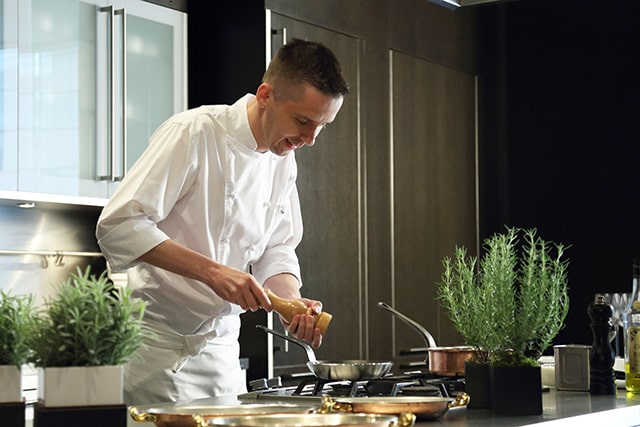 Andreas Fuchs,
Grand Hyatt Tokyo Executive Chef
"As a chef, there are not many times in your life when you discover a revolutionary product / ingredient. Mottainai Lamb checks all the boxes for a twenty-first century product – its story, the values it stands for, and, most importantly its unprecedented quality and taste places it in a league of its own! I'm extremely proud and honored to be part of the very first restaurant / hotel in Japan able to offer Mottainai Lamb to our guests and to share this unique texture and flavor."
The Oak Door (6th floor, Steakhouse)
Mottainai Lamb, grilled rack of lamb ★New
JPY 7,500
About Hyatt's Goals to Tackle Environmental Challenges
In 2014, Hyatt launched its 2020 Vision to tackle the most pressing global environmental issues we can influence. It is based around goals for reducing energy and water consumption and greenhouse gas (GHG) emissions at our hotels, recycling and waste reduction, supply chain sustainability, and building efficiency – challenges that require collaboration with our industry, other businesses, and thought leaders. Our food and beverage philosophy, Food. Thoughtfully Sourced. Carefully Served. guides the way we design menus and purchase ingredients so that we can better serve our guests, our communities and our planet. We strive to offer healthy choices to our guests, work with local suppliers, incorporate animal welfare considerations, support options like organic or antibiotic-free, and identify options with a low environmental impact. Hyatt was one of the first global hospitality companies to launch a holistic global sustainable seafood strategy and has also been working with World Wildlife Fund (WWF) since 2012.
Related topic
recommendations
Related restaurant
recommendations