Maduro's Seasonal Fruit Cocktails
Jazz lounge Maduro offers refreshing concoctions featuring a different seasonal fruit each month. During October, enjoy three different cocktails made with sweet Koshu grapes from Yamanashi prefecture and during November, sip on a creamy purple sweet potato cocktail.
Hours
7:00 p.m. – 1:00 a.m. (Fridays and Saturdays until 2:00 a.m.)
Menu / Price (subject to tax and a service charge)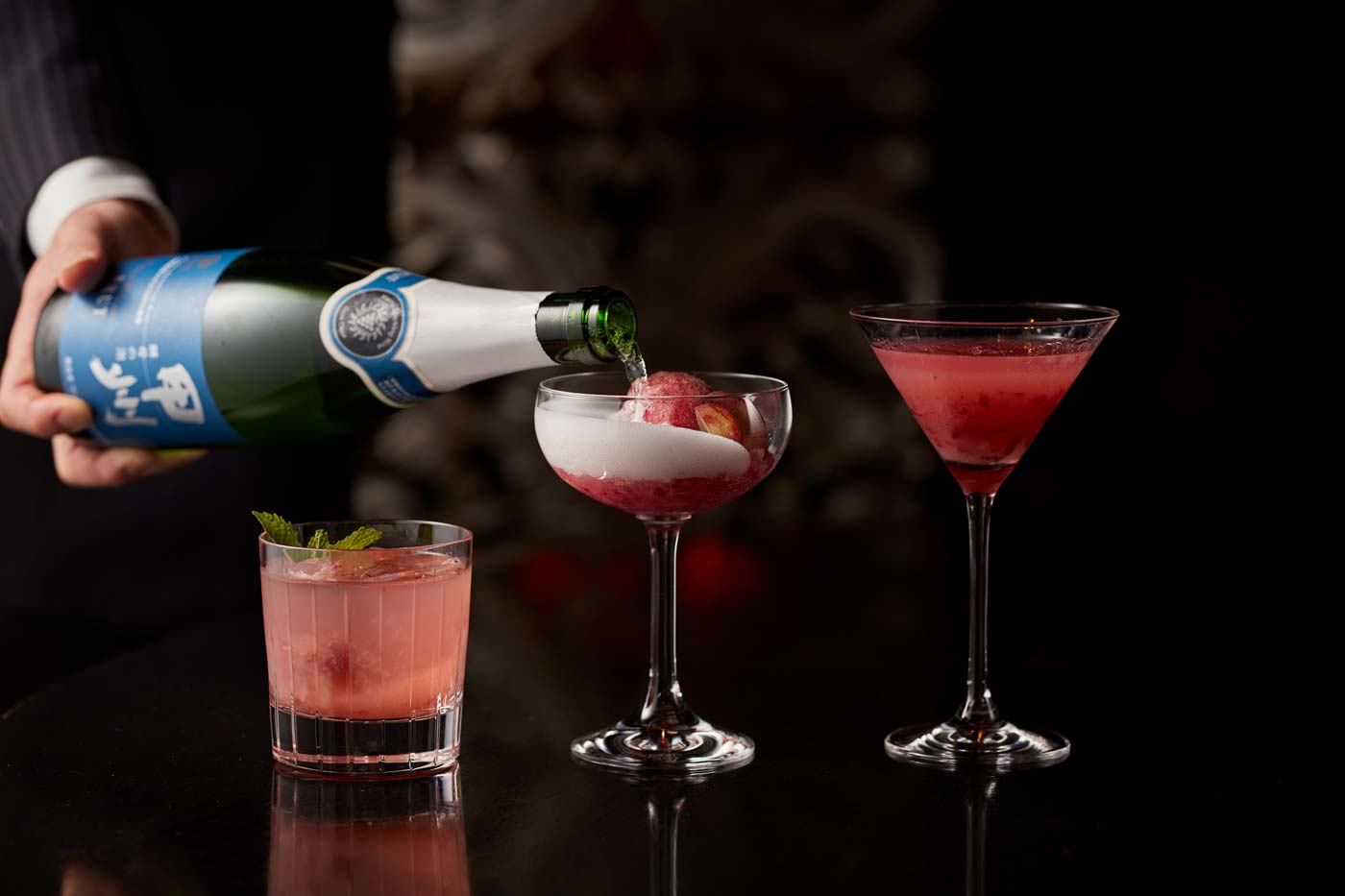 [1 – 30 October 2018: Koshu Grapes]
* Please note that we are currently not able to provide this item due to the recent typhoons which affected ingredient availability. Thank you for your understanding.

Enjoy an array of cocktails made with fresh Koshu grapes from Yamanashi prefecture.
Koshu Sangria ★NEW JPY 2,200 (Image left)
Koshu Sparkling Sorbet ★NEW JPY 2,400 (Image center)
Koshu Martini ★NEW JPY 2,200 (Image right)

[1 – 30 November 2018: Sweet Potato]

A rich cocktail made with Japanese sweet potato ice cream and espuma made with "Mao" sweet potato shochu.

Sweet Potato Cocktail ★NEW JPY 2,300

MADURO Jazz Lounge

Phone

Website

Hours

7:00 p.m. - 1:00 a.m. (Fridays and Saturdays 7:00 p.m. - 2:00 a.m.)