Champagne Shabu Shabu
Warm up with a lavish shabu shabu made on the teppan grill featuring thinly sliced Keyakizaka beef sirloin, an original brand of beef by Keyakizaka, and seasonal vegetables dipped in boiling Champagne. Upgrade to a Dom Perignon shabu shabu plan with an option to add a risotto at the end of the meal, made with the remainder of the Champagne, cheese and fragrant truffles.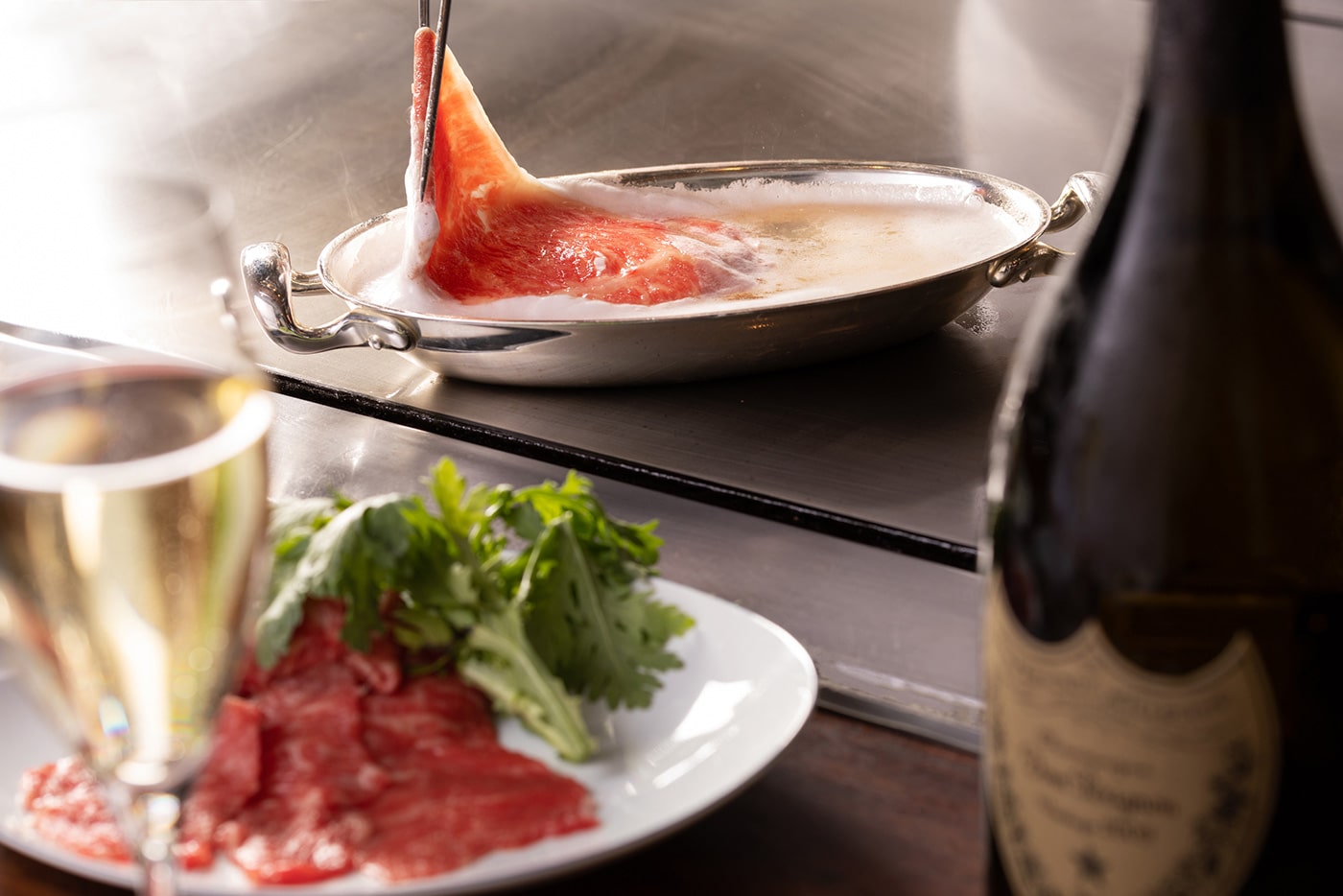 Period
7 January – 31 March 2019
Lunch 11:30 a.m. – 2:30 p.m (weekends and national holidays until 3:00 p.m.)
Dinner 6:00 p.m. – 9:30 p.m.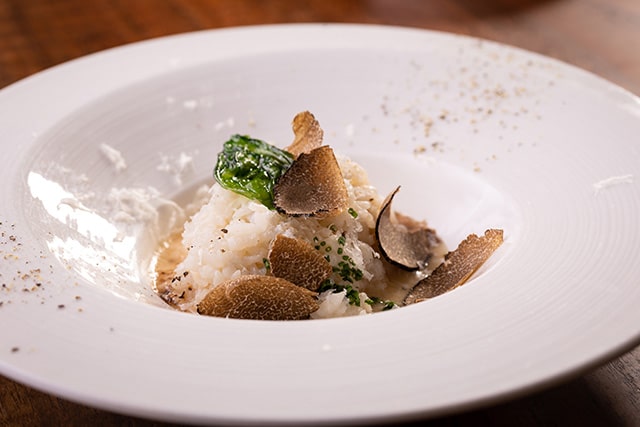 Menu / Price (subject to tax and a service charge)
Champagne Shabu Shabu ★NEW
JPY 8,000 per person
*Upgrade to a Dom Perignon shabu shabu for an additional JPY 5,000. Supplemental JPY 2,500 to include a Champagne, cheese and truffle risotto.
Unique Features of Keyakizaka Beef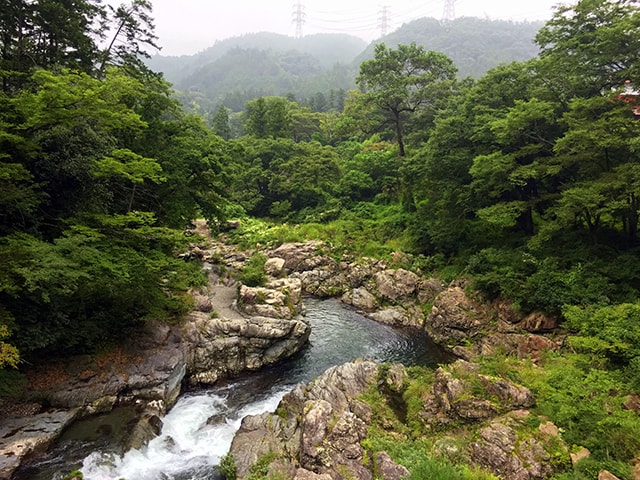 1. This premium Kuroge wagyu beef comes from Akikawa cattle raised at Takeuchi Farm, the only farm in Tokyo
2. The cattle's feed contains four superfoods – quinoa, seaweed, cacao and blueberries – which were chosen because these ingredients are also used in the restaurant
3. Takeuchi Farm is near Akikawa Valley, an area that is known for its abundance of nature, greenery and fresh water, which are all ideal for raising cattle
4. The owner of Takeuchi Farm prides himself on keeping a stress-free environment for the cattle by maintaining a high standard of sanitation and ensuring great care is taken while raising them
5. Only four to five cattle a month become Keyakizaka beef, all of which is A4 or A5 grade beef, which is considered the highest quality wagyu beef according to Japan's grading system
6. Keyakizaka's chef de cuisine and his team visit the farm several times a month, nurturing the cattle and enhancing their diet with superfoods
Keyakizaka Teppanyaki
Phone

Website

Hours

Lunch

11:30 a.m. - 2:30 p.m.
(weekends and national holidays 11:30 a.m. - 3:00 p.m.)

Dinner

6:00 p.m. - 9:30 p.m.