"Hyatt Loves Local" Collaboration to Uplift the Community Through Contemporary Art
As part of the "Hyatt Loves Local" initiative, a global effort by Hyatt hotels to uplift and collaborate with small businesses and the local community that have been impacted by the COVID-19 pandemic, Grand Hyatt Tokyo announces its second collaboration with local business, One Avenue Co., Ltd., a company leading the way in producing innovative installations and collaborating with a diverse range of artists from up-and-coming young artists to prestigious Japanese and international artists. Through the work of artists that continue to focus on their creation during the pandemic, the lobby of Grand Hyatt Tokyo is transformed into an art exhibit which aims to revitalize and uplift the local community.
With the temporary closure of many art galleries and postponement of exhibitions due to COVID-19, many artists have lost a physical space to showcase their work. Through this project, Grand Hyatt Tokyo together with One Avenue Co., Ltd., aims to create a space where artists will still be able to exhibit their work, and in turn, these artists will offer Hyatt guests and locals distinct and memorable experiences.
Photo below: Yuji Amano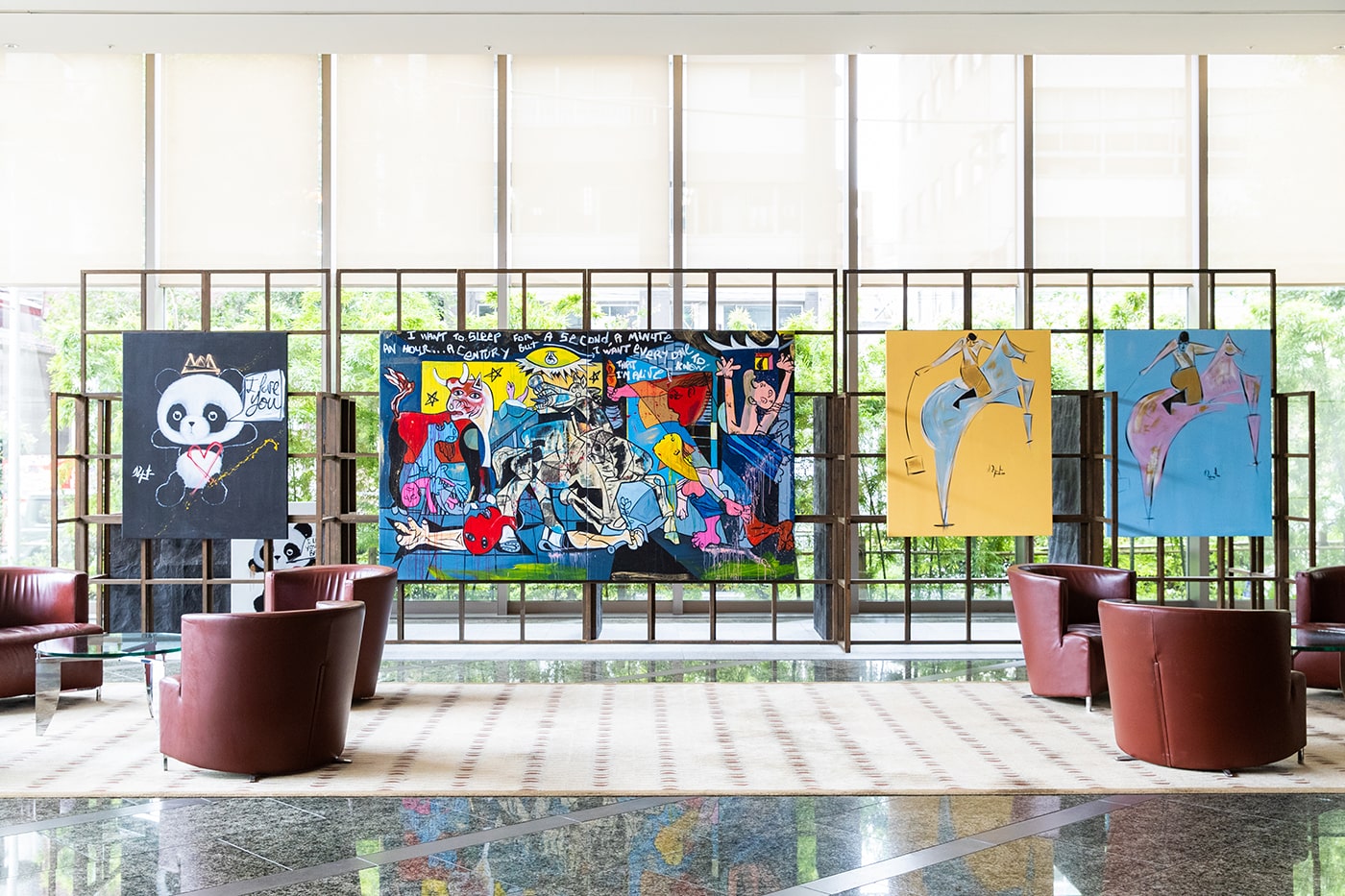 Domingo Zapata Exhibition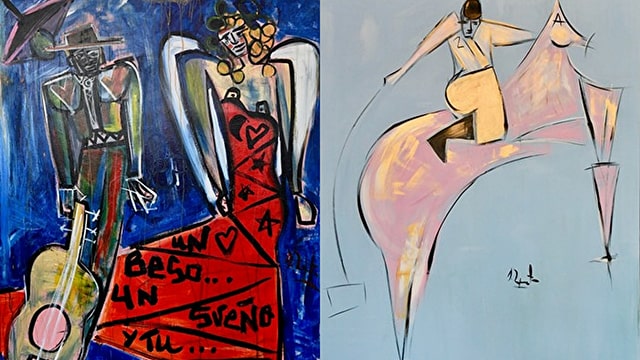 This exhibition will feature Spanish-American contemporary artist Domingo Zapata, based in New York City and represented by One Avenue Co., Ltd. in Japan. Due to the pandemic, the art gallery that was previously used to exhibit his art pieces has gone out of business, therefore losing a place to exhibit his work. Additionally, with the current travel restrictions in place, locals are looking for ways to experience other cultures while staying in Japan and this is the perfect opportunity for them to do just that. For the first time since 2019, his artwork will be unveiled in the dynamic lobby of Grand Hyatt Tokyo.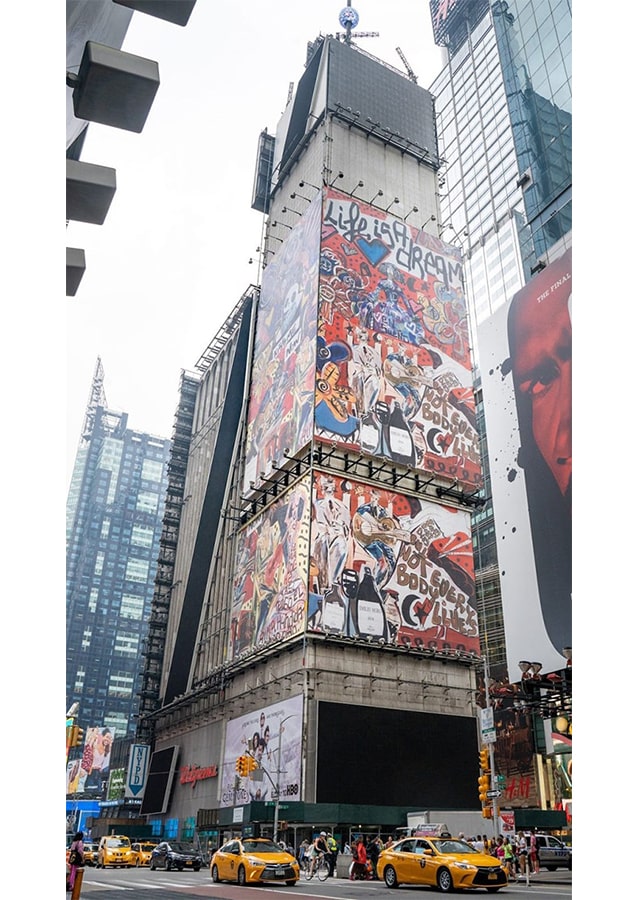 For over 20 years Zapata has built a body of work, which varies significantly in motif, though consistently explores themes of sexuality, opulence, and vitality in his signature style. In this distinctive hand, Zapata layers fantasy and reality, luring the viewer into his potent, cosmically beautiful world.
Most recently in 2019, Domingo embarked on his most ambitious work to date, with a 15-story vinyl mural at One Times Square, which makes it the largest vinyl mural in New York City. Encompassing floors three through 18, across the east, west and south facades of One Times Square, the mural wraps three walls of billboard signage, at approximately 300-feet in height. It covers a total 30,000-square-feet, making it easily seen by Times Square's 350,000 daily visitors.
Domingo continues to push the boundaries, and he is currently in the works of a documentary series highlighting his colorful lifestyle.
Comment from Domingo Zapata
"I am thrilled about the opportunity to collaborate with one of my favorite hotels in Tokyo, Grand Hyatt Tokyo, through Hyatt Loves Local. I hope it will be a truly unique experience for their guests and local community. The pandemic has made travel difficult but I cannot wait to visit the beautiful city of Tokyo again."
Sustainability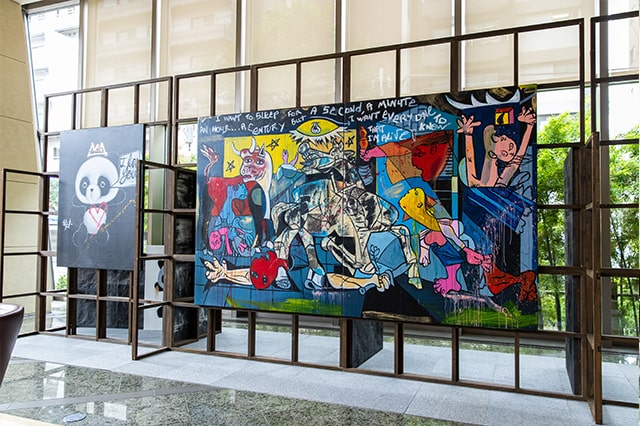 The sustainable installation curated by multiple creatives driven by the vision of the One Avenue team, focuses on more than artistic values. The self-supporting wooden panel combined with square timber is put together by traditional Japanese craftsmen, which do not generate any waste during or after the exhibition. All of the art pieces that will be displayed are originals and will also be available to purchase.
Exhibition Details
■ One Project: Domingo Zapata Exhibition
■ Exhibition Period: October 8 – November 7, 2021 
■ Location: Grand Hyatt Tokyo Lobby Area (1st floor)
■ Artist:Domingo Zapata
■ Produced by:One Avenue Co., Ltd.
 * For the inquiries about the exhibition, please contact at ag@oneavenue1.com
 * For more information, please visit www.oneavenue1.com
About One Avenue Co., Ltd.
One Avenue Co., Ltd (Chief Executive Officer: Alexander "Sandy" Guilfoile), is a creative marketing agency that specializes in traditional/ contemporary art and hospitality together, to create one-of-a-kind collaborative initiatives. Their portfolio includes nightlife hospitality group 1 OAK as well as luxury hotels in Tokyo.
Artist Profiles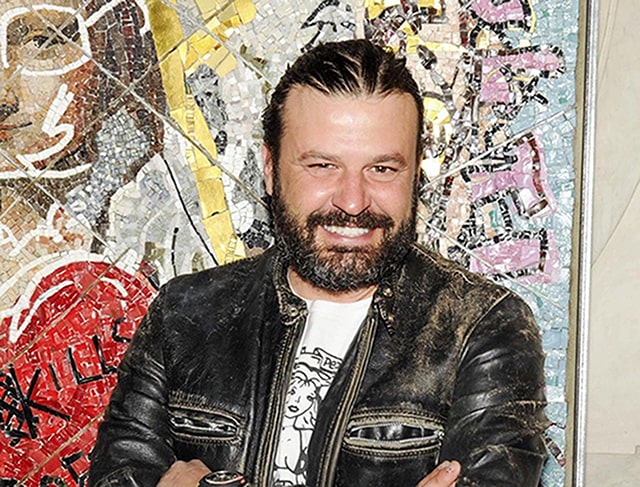 Domingo Zapata is a Spanish-American artist born in Palma de Mallorca, Spain. Currently, Zapata maintains studios in his Gramercy Park townhouse in New York City, the Design District in Miami, and Hollywood. In these private ateliers he produces Neo-Expressionist paintings as well as sculpture. He paints in both oil and acrylic, often incorporating mixed-media, collage and graffiti.