【2016年版】Treat Yourself to a Unique Halloween-Inspired Menu
* The Halloween plans for 2016 are no longer available.
As Halloween becomes more popular in Tokyo every year, Grand Hyatt Tokyo will be offering an exclusive Halloween menu for a limited time. Celebrate Halloween with a pumpkin burger, spooky Halloween cocktails or Halloween-inspired sweets that are perfect to take to parties and gatherings.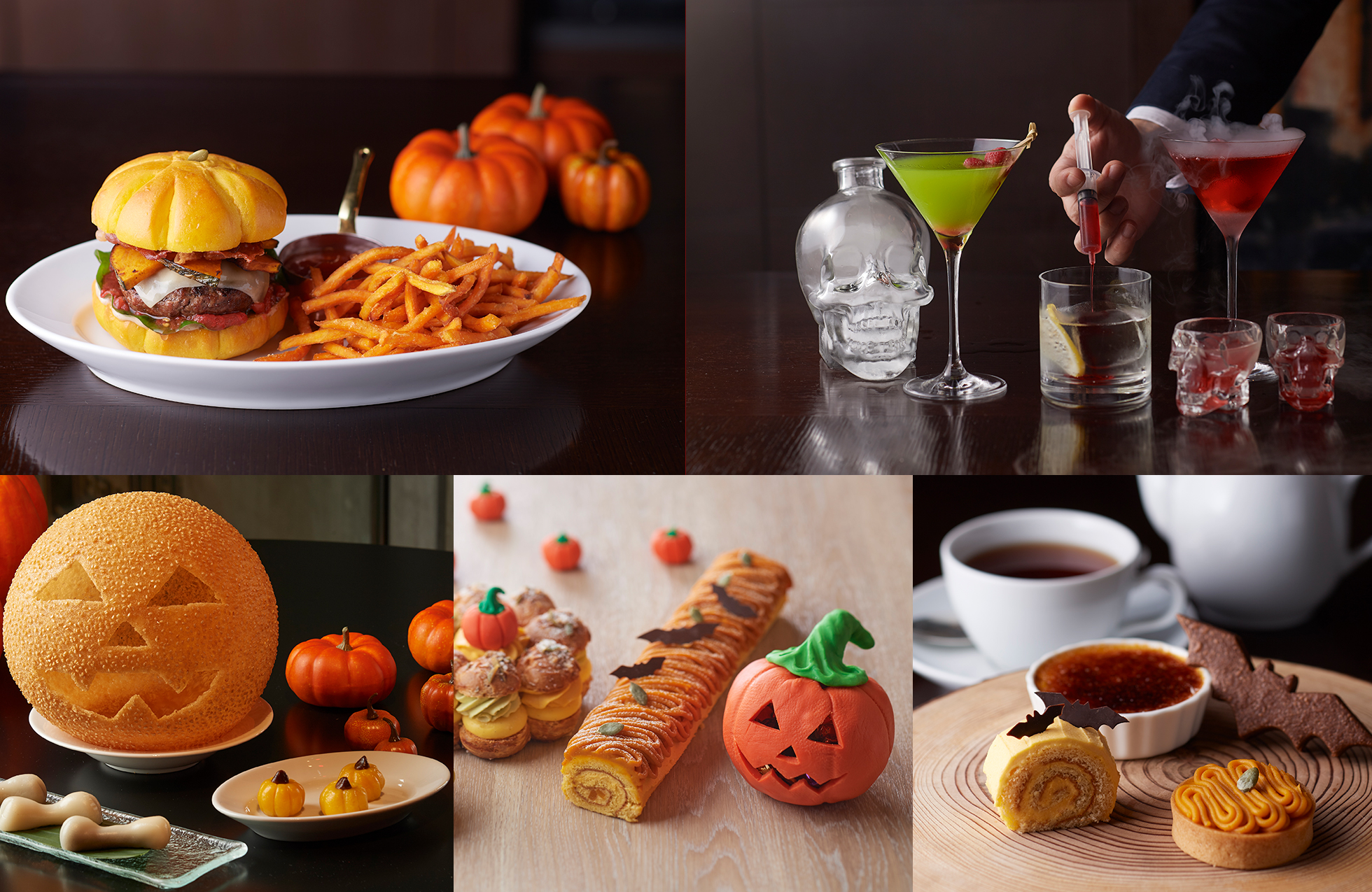 The Oak Door (6th Floor Steak House)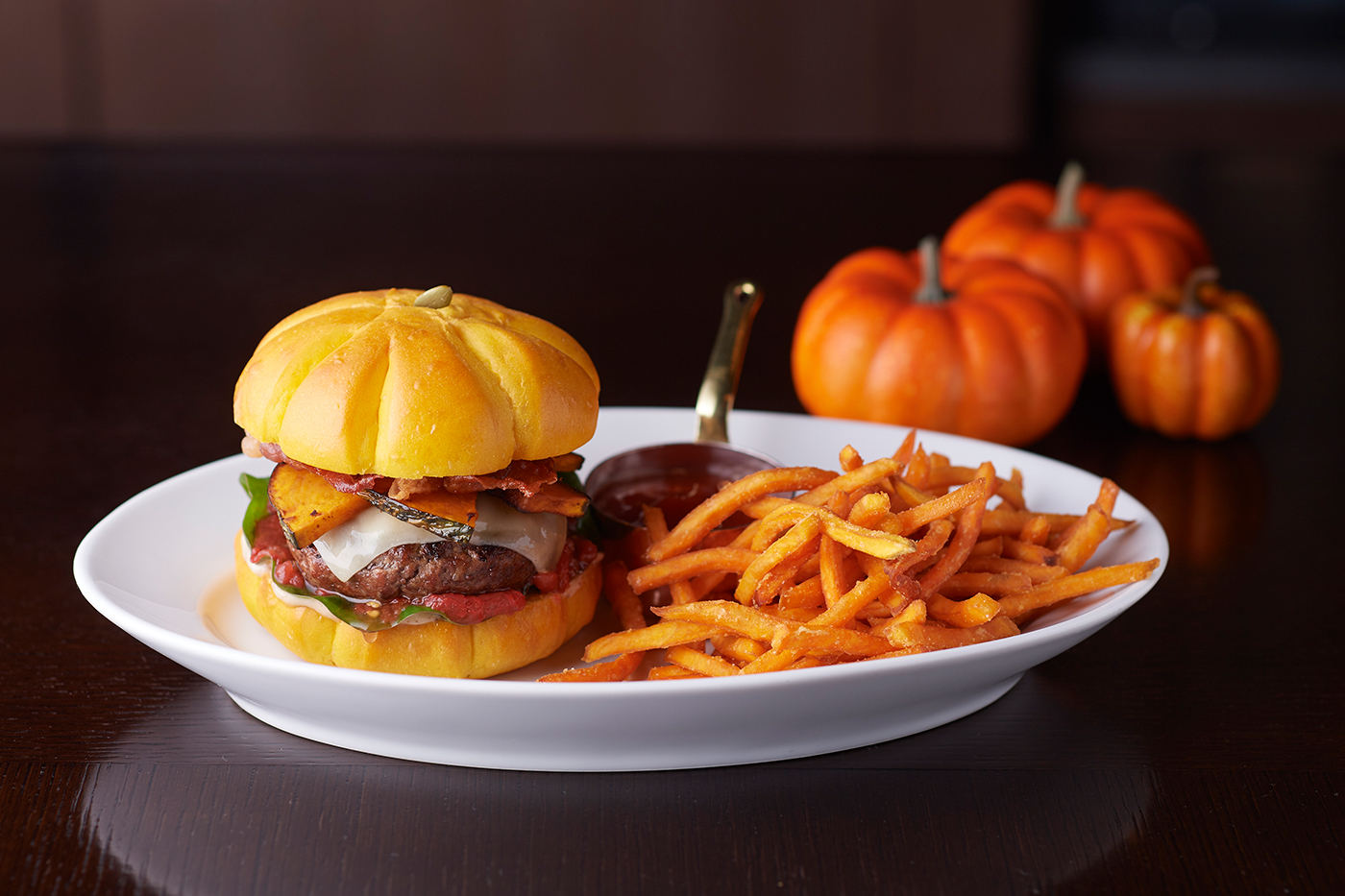 To capture the natural flavor of pumpkins, the pumpkin burger buns will be made with pumpkin purée and baked in the shape of a pumpkin. The burger's juicy beef patty will be topped with sliced Spanish ham, Gruyere cheese and thinly sliced pumpkin. The savory flavors will be contrasted with a side of sweet potato fries and spiced aioli. This will be a playful Halloween take on a classic burger.
The Oak Door Bar (6th Floor)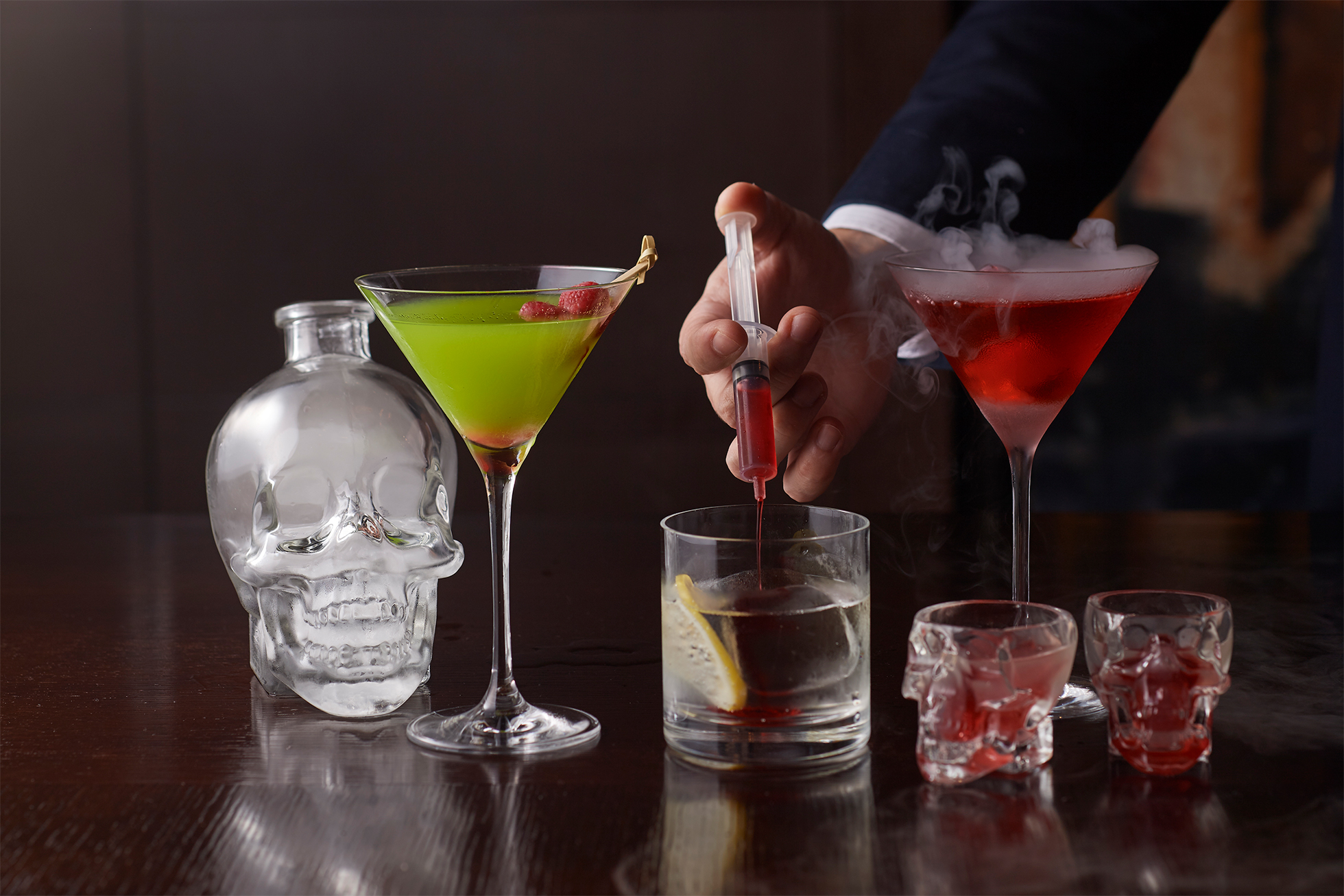 The Oak Door Bar will be crafting some creative and spooky Halloween-themed cocktails using syringes, dry ice and skull-shaped glasses.
Fiorentina Pastry Boutique (1st Floor)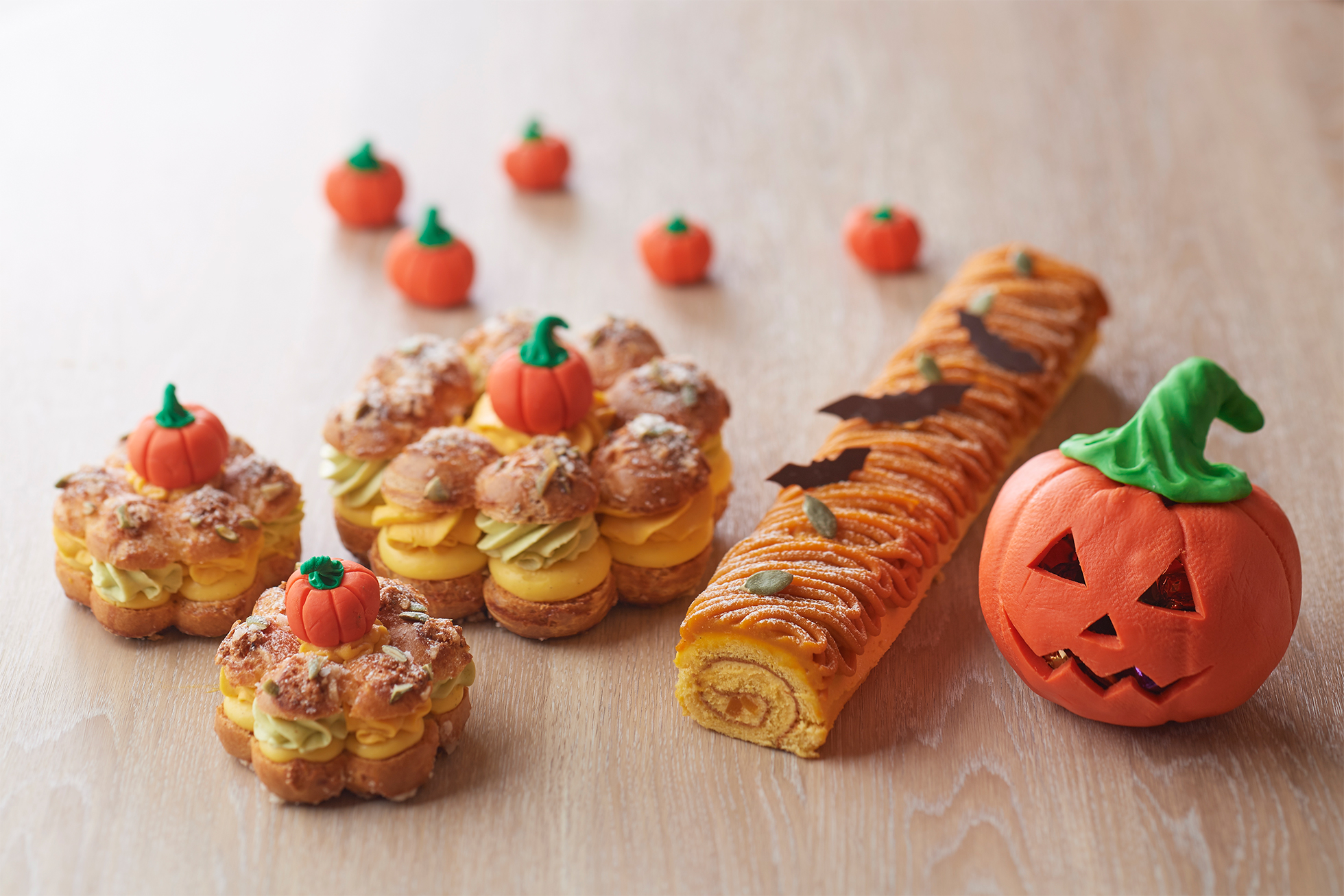 Fiorentina Pastry Boutique will display a range of Halloween-themed goodies to celebrate the spirit of Halloween. Enjoy a bite of our pumpkin roll cake, Halloween cookies or distinctive, pumpkin-flavored Paris-Brest, a round pastry representing a wheel that is perfect as a party gift.