Grand Hyatt Tokyo's Signature Dishes, Now Available for Takeout and Delivery!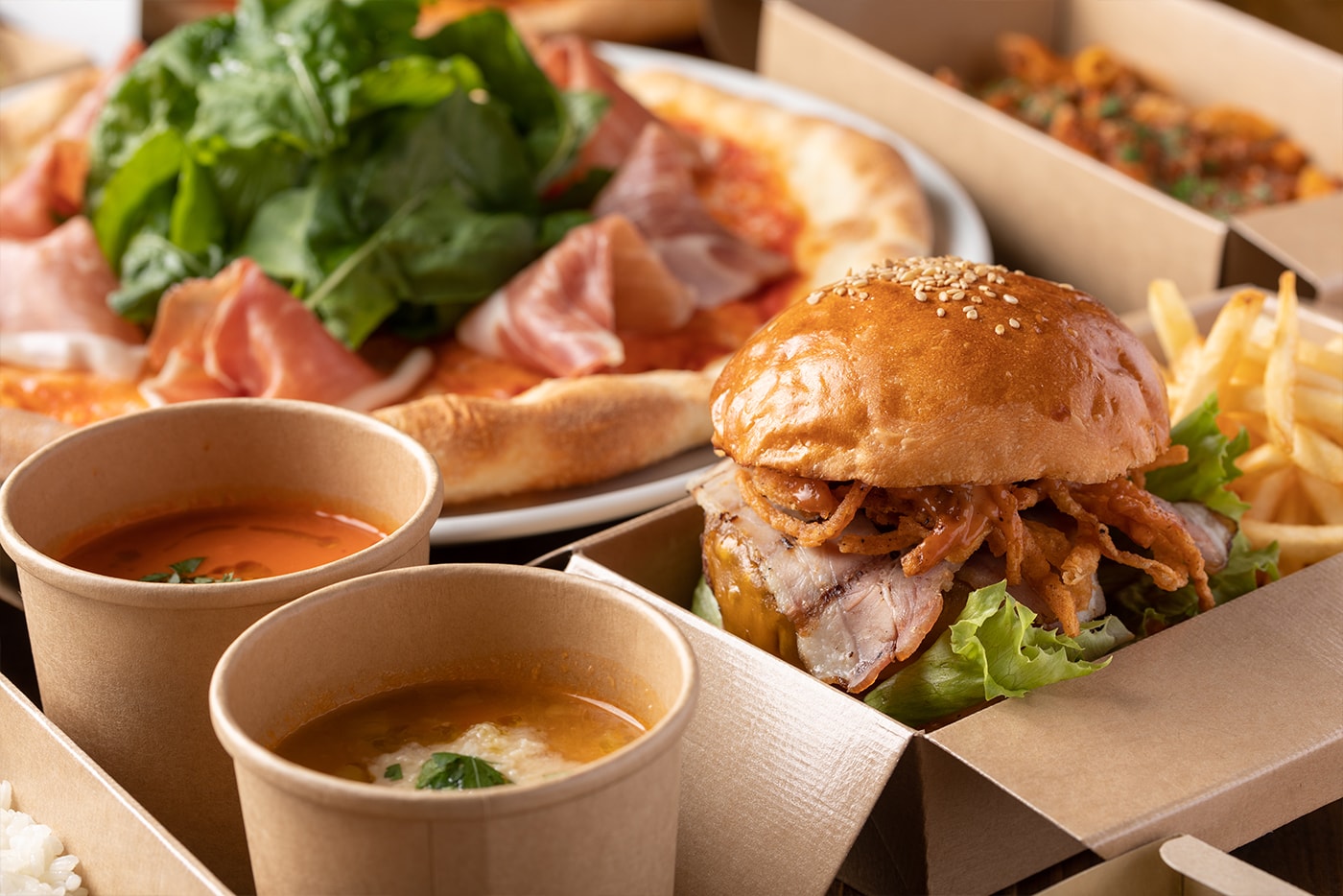 For Orders / Pick-ups at the Restaurants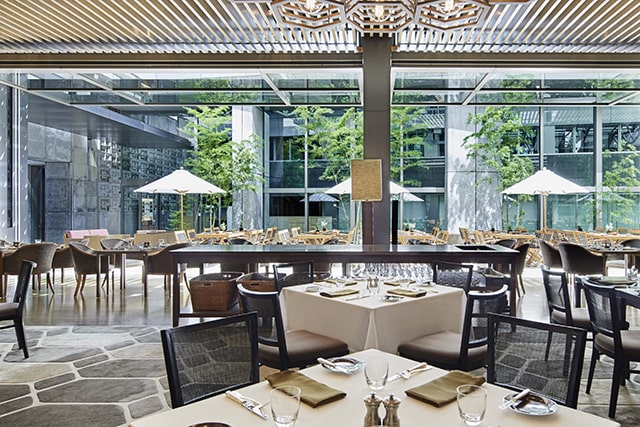 Order takeout at one of our four restaurants below.
Restaurants
The Oak Door, Steakhouse
Chinaroom, Chinese
Italian Café, Fiorentina
The French Kitchen, All-day dining
Shunbou, Japanese
For Food-e Delivery Orders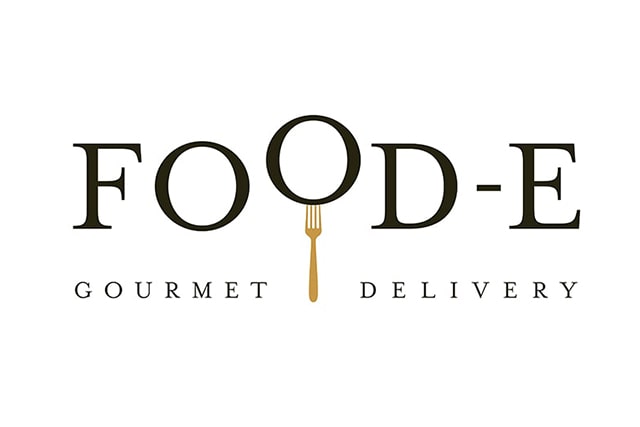 The first gourmet delivery service in Japan
Food-e commissions full-time, professional drivers who deliver the meals you order with care. They aim to deliver the food to the location of your choice within approximately one hour. This allows you to enjoy an authentic meal without compromising the freshness of the ingredients. Enjoy a taste of Grand Hyatt Tokyo at your home or office.
For Online Orders
Order through the hotel's website and savor 12 different carefully-selected signature dishes including The Oak Door burger and fresh black truffle tagliolini.
Pick-up hours
12:00 p.m. – 7:30 p.m.
*Please place your order at least one hour before the desired pick-up time.
Pick-up location
Italian Café Fiorentina
Grand Hyatt Tokyo 1st floor
Item / Price (Inc. tax)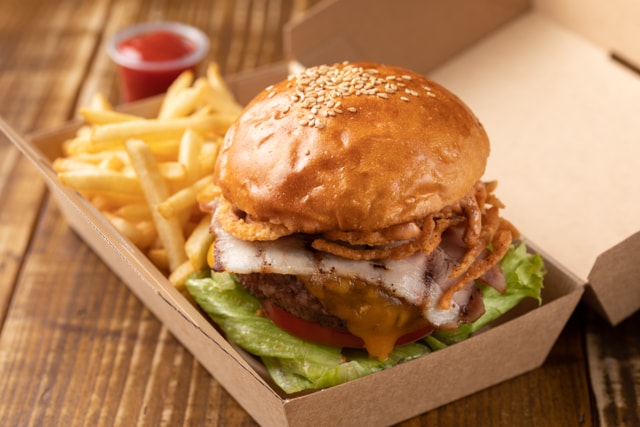 The Oak Door burger
JPY 2,160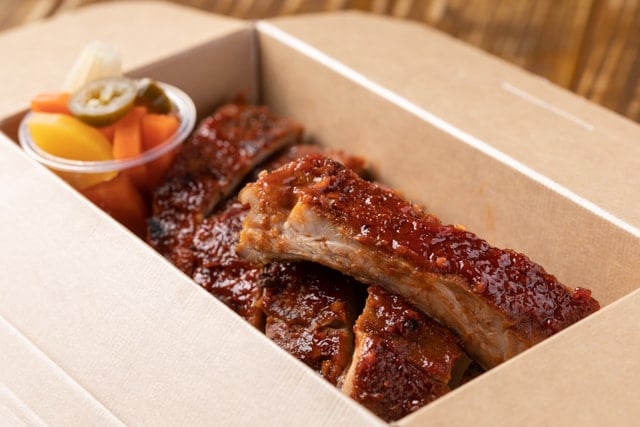 Chef Patrick's pork baby back ribs
with spicy pickled carrots
JPY 2,484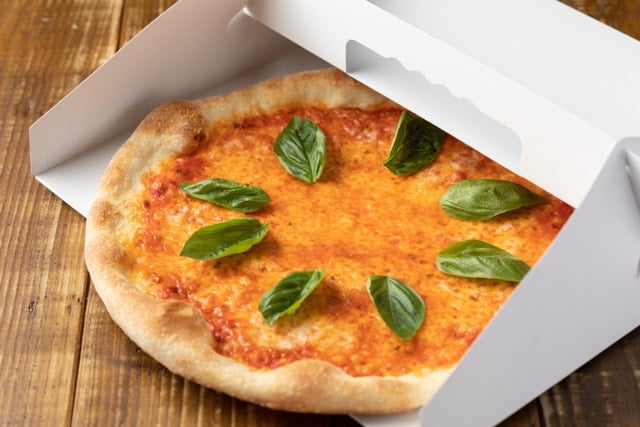 Margherita pizza
JPY 2,376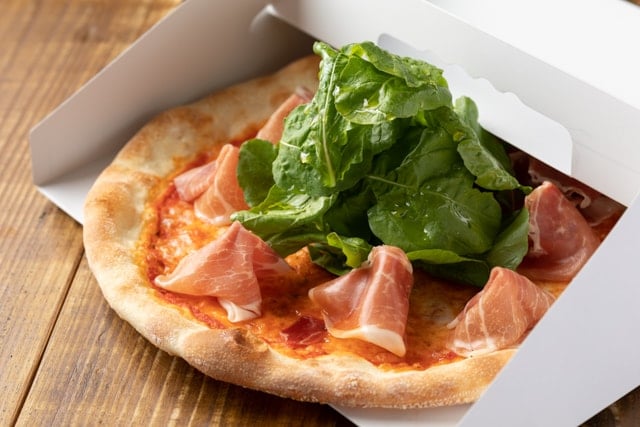 Prosciutto e rucola pizza
JPY 2,592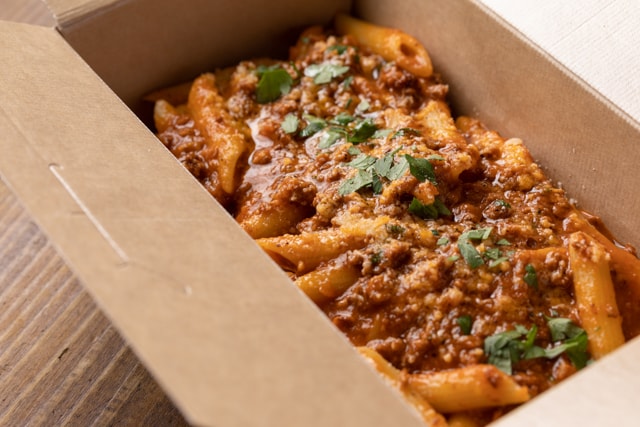 Penne alla Bolognese
JPY 2,484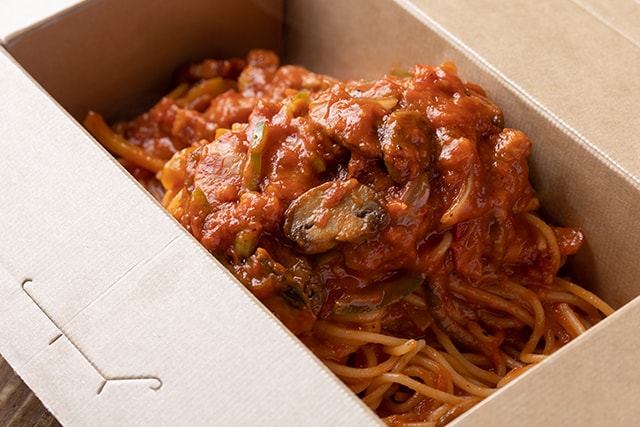 Spaghettini Neapolitan
JPY 2,592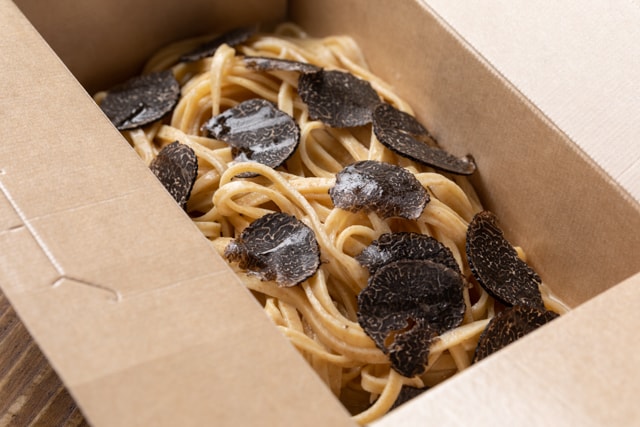 Fresh truffle tagliolini
JPY 3,888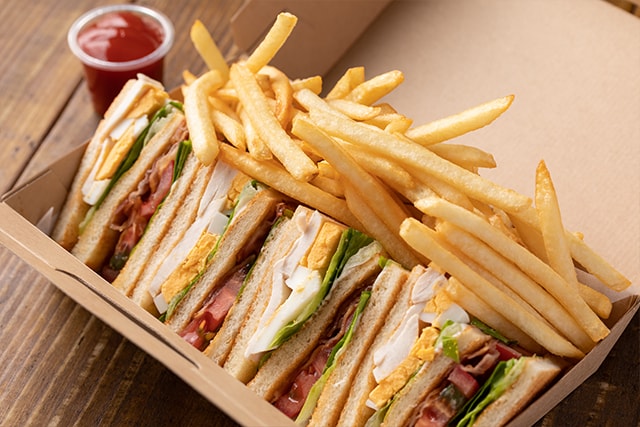 Clubhouse sandwich
with French fries
JPY 2,484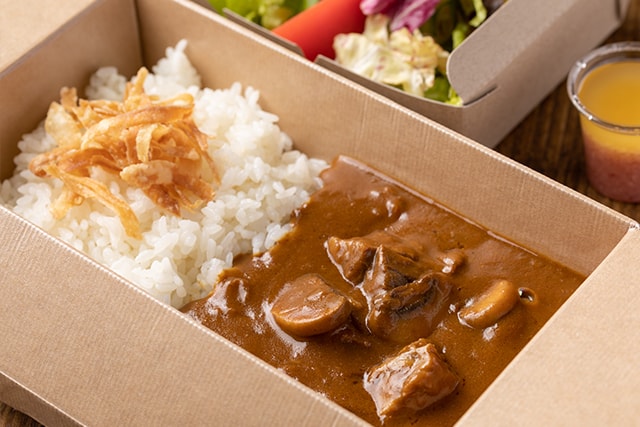 Curry rice (beef or shrimp)
with green salad
JPY 2,808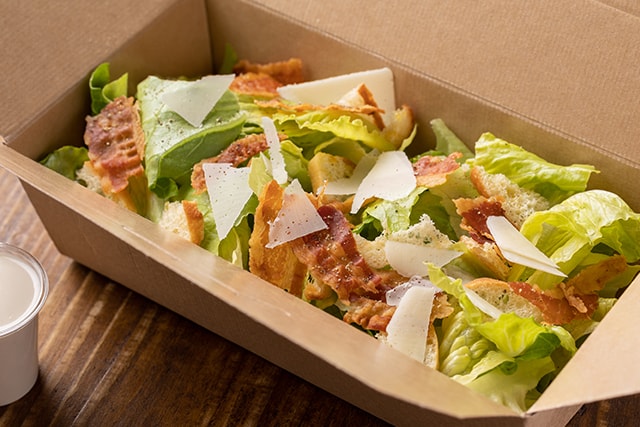 Caesar salad
JPY 1,404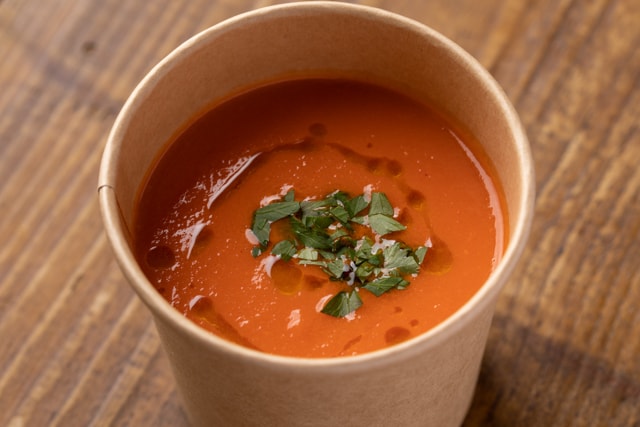 Tomato soup
JPY 572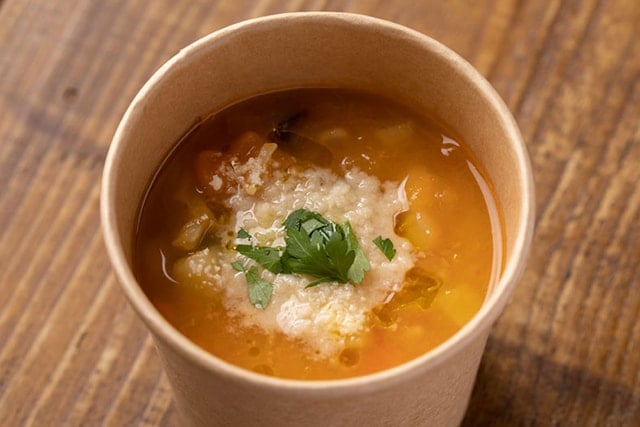 Tuscan minestrone
JPY 1,080
Drinks
■ Bottled Beer
Moretti 330ml JPY 770
Asahi Super Dry 334ml JPY 660
Suntory All-Free (non-alcoholic) 334ml JPY 562
■ Champagne 750ml (bottle)
Louis Roederer Brut Premier JPY 8,415
■ Wine 750ml (bottle)
Canvas Cabernet Sauvignon California JPY 3,850
Canvas Chardonnay California JPY 4,235
■ Coffee JPY 594
Coffee, cafè latte, cappuccino, iced coffee, iced latte

■ Iced Tea JPY 594
■ Organic Soda 355ml (bottle) JPY 972
Blood orange, pomegranate
■ Soft Drinks JPY 540
Coca Cola, Coca Cola Zero, Ginger Ale
■ Juices JPY 540
Orange, grapefruit, blood orange
■ Mineral Water 500ml (bottle) JPY 562
Panna, San Pellegrino
Notes:
Please call Fiorentina if you would like to change or cancel your order (03 4333 8780).
If we are not contacted within 15 minutes from the designated pick-up time, the order will automatically be cancelled.
Same-day cancellations will incur a 100% cancellation fee.
We may call you to verify your order.
Please consume the food within 20 minutes after your pick-up time.
This offer is not eligible for Hills Card points.
FIORENTINA Italian Café
Phone

Website

Hours

Breakfast

9:00 a.m. - 10:30 a.m.

Lunch

11:00 a.m. - 2:30 p.m.
(weekends and national holidays - 11:00 p.m.- 3:00 p.m.)

Afternoon

2:30 p.m. - 6:00 p.m.
(weekends and national holidays 3:00 p.m. - 6:00 p.m.)

Dinner

6:00 p.m. - 10:00 p.m.

*Hours of operation have changed. Please click here for more info
■ Takashi Murakami Flower Takeout Boxes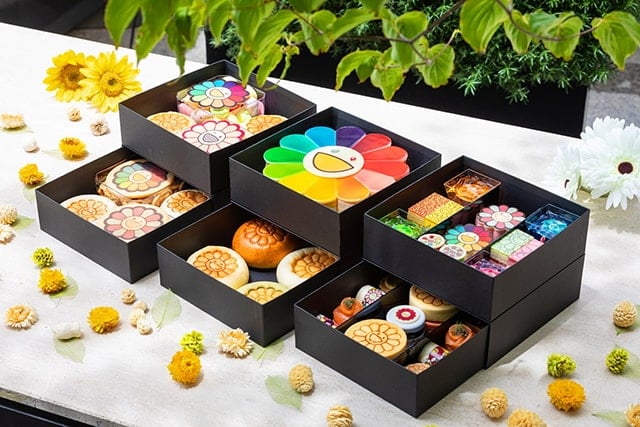 Enjoy three new colorful takeout boxes featuring sweet and savory items inspired by renowned artist Takashi Murakami's signature Flower motif as part of the Roppongi Hills Takashi Murakami Project.
■ Keyakizaka Beef Curry and Beef Stew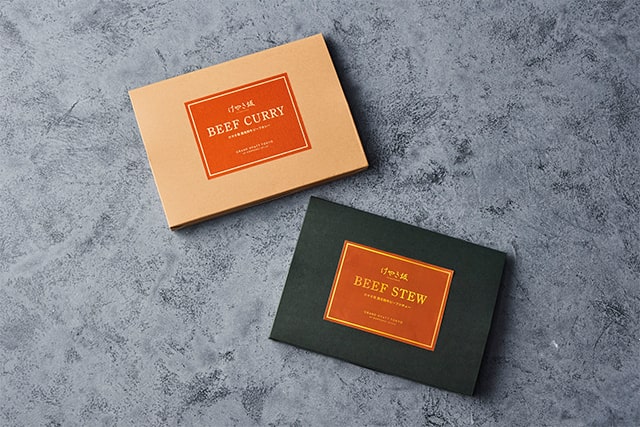 Savor Keyakizaka's fragrant beef curry and rich beef stew made with a generous portion of our original superfood-fed "Keyakizaka beef" wagyu, in the comfort of your home, with these ready-made meals.
Related topic
recommendations
Related restaurant
recommendations