Spring "Green" Semi-Buffet Dinner Featuring Roast Beef and Sustainable Seafood
The French Kitchen is offering a new spring semi-buffet dinner featuring a lineup of fresh seafood that is sustainably caught or responsibly farmed. In addition to the seafood, diners may also enjoy The French Kitchen's popular roast beef as well as dishes made with misshapen vegetables in collaboration with a local company working to reduce food waste, the Food Loss Bank. End the meal on a sweet note with an array of unlimited seasonal desserts made by award-winning pastry chefs, which can all be enjoyed on the open-air terraces or the main dining room.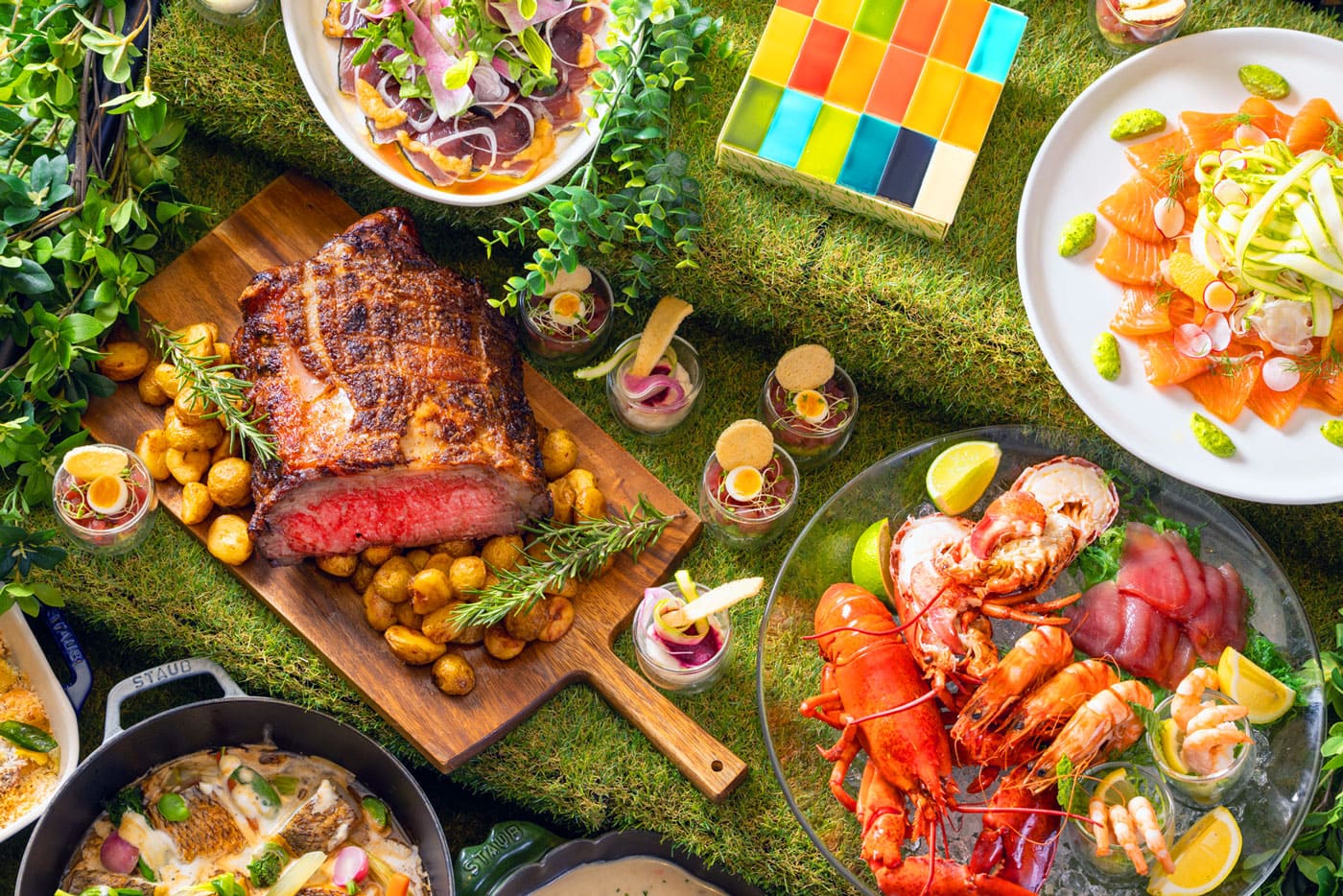 Period
April 16 – June 15, 2022
Dinner
*Operational hours are subject to change. Click here for the latest operational hours.
Menu (Inc. tax / exc. service charge)
Spring "Green" Semi-Buffet Dinner ★NEW
Food only – JPY 8,800 per person
With champagne free-flowing – JPY 13,200 per person
Weekday only / Online special plan
With one glass of sparkling wine
Value of JPY 10,120 → JPY 8,800 per person (14% off)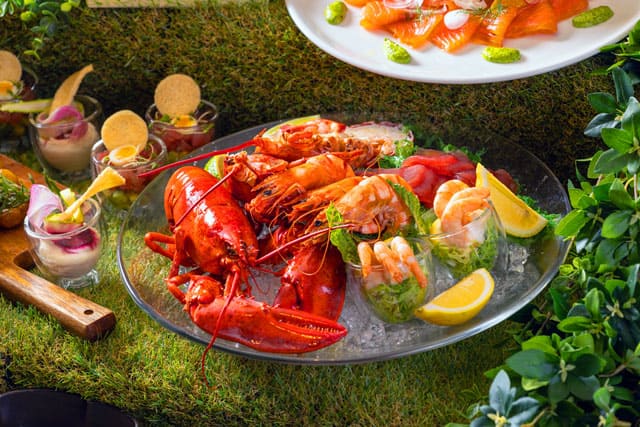 Menu Details
Served at your table

Seafood on ice
Atlantic lobster (half size)
Poached shrimp
Citrus yellowfin tuna
(Remoulade, cocktail sauce, vinegar, lemon)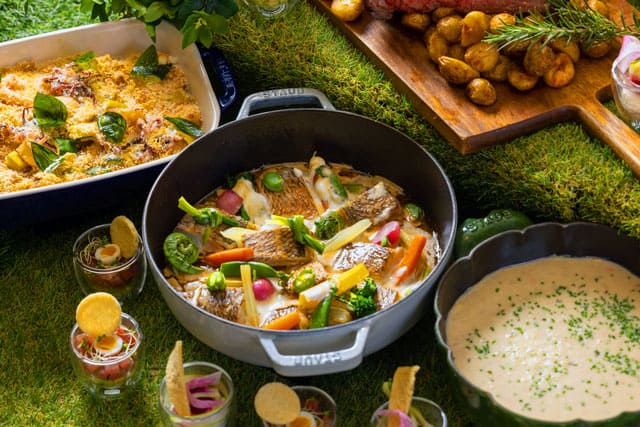 Buffet station – all you can taste

[Appetizer]
Sliced homemade smoked salmon, citrus and fennel salad
White fish brandade
Bonito carpaccio, shallot and ginger dressing, watercress
Verrine, yellowfin tuna tartar, avocado

[Soup]
Salmon and shrimp chowder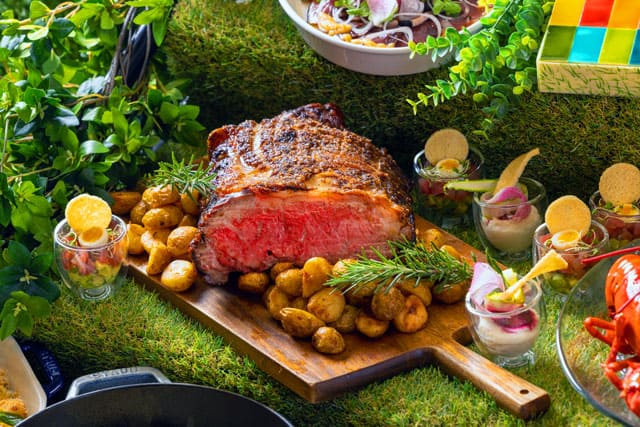 [Main]
White fish and spring vegetables cocotte
Seafood pasta gratin
Rotisserie Australian sirloin, roasted rosemary and garlic potatoes

[Dessert]
Seasonal dessert buffet

*Beverages included in the champange free-flowing plan (limited to 90 minutes)
Champagne
White and Red Wine
Cocktails
Beer
Soft Drinks
Regarding Precautionary Measures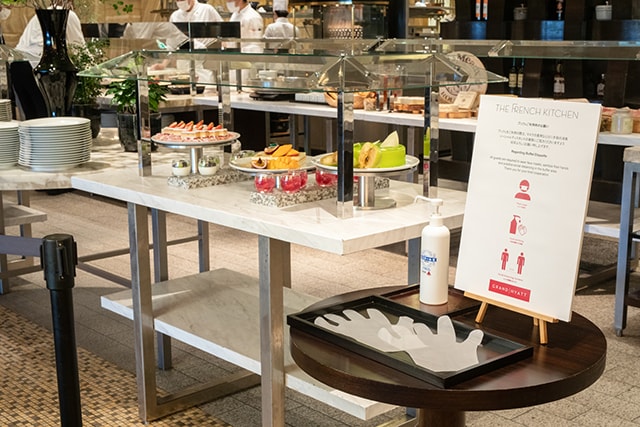 At The French Kitchen, we are taking the following precautionary measures for your safety and peace of mind. We appreciate your understanding and cooperation.
We kindly request that all customers disinfect their hands at the buffet, and use masks and gloves.
We have installed sneeze guards at the buffet.
Tongs are replaced every 15 minutes
(certain foods will be served at the table.)
To secure a social distance between guests, the buffet line will move in one direction.
* Click here for Grand Hyatt Tokyo Precautionary Measures
About FOOD LOSS BANK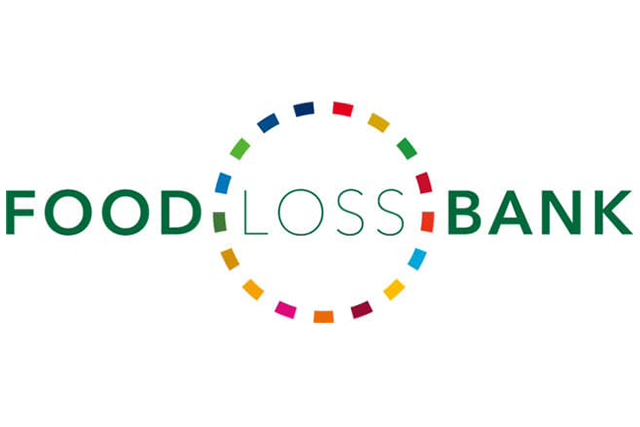 FOOD LOSS BANK was established in September 2020 with the aim of connecting people and improving the environment starting with food loss reduction. With three main activities focused on respecting diversity, being cyclical and being sustainable, the company is developing various projects such as production and sales of food and beverages using produce and flowers that would otherwise go to waste, sharing proposals and information to reduce food loss at home, providing partners and restaurants with information on food loss ingredients and producing ongoing collaborations with their "UGLY LOVE" brand focused on using irregular fruits and vegetables.
Official Website: www.foodlossbank.com

SDGs: Sustainable Development Goals at Grand Hyatt Tokyo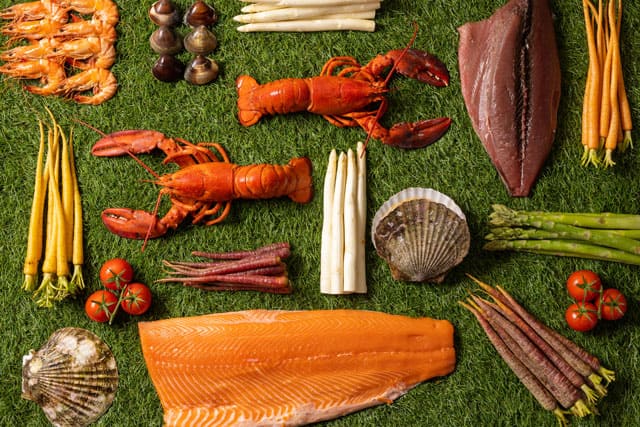 Grand Hyatt Tokyo actively works to support the SDGs with initiatives such as energy conservation, environmental protection, local production for local consumption, enhancing the work environment for employees, supporting the community / providing disaster-resistant facilities and contributing to local non-profit organizations.
The French Kitchen All-Day Dining
Phone

Website

Hours

Breakfast

6:30 a.m. - 10:30 a.m.

Lunch

11:30 a.m. - 2:30 p.m.
(weekends and national holidays 11:30 a.m. - 3:00 p.m.)

Afternoon

2:30 p.m. - 5:00 p.m.
(weekends and national holidays 3:00 p.m. - 5:00 p.m.)

Dinner

6:00 p.m. - 9:30 p.m.

Bar

11:00 a.m. - 9:30 p.m.

*Hours of operation have changed. Please click here for more info