Strawberry Calzone
Fiorentina Italian café will take advantage of strawberry season with a dish such as strawberry calzone. The calzone is a must-try for strawberry lovers and is served with a side of home-made pistachio ice cream that perfectly complements the warm calzone.
Period
January 14 – February 28, 2022 
11:00 a.m. – 10:00 p.m.
*Operational hours are subject to change. Click here for the latest operational hours.
Menu / Price (Inc. tax / exc. service charge)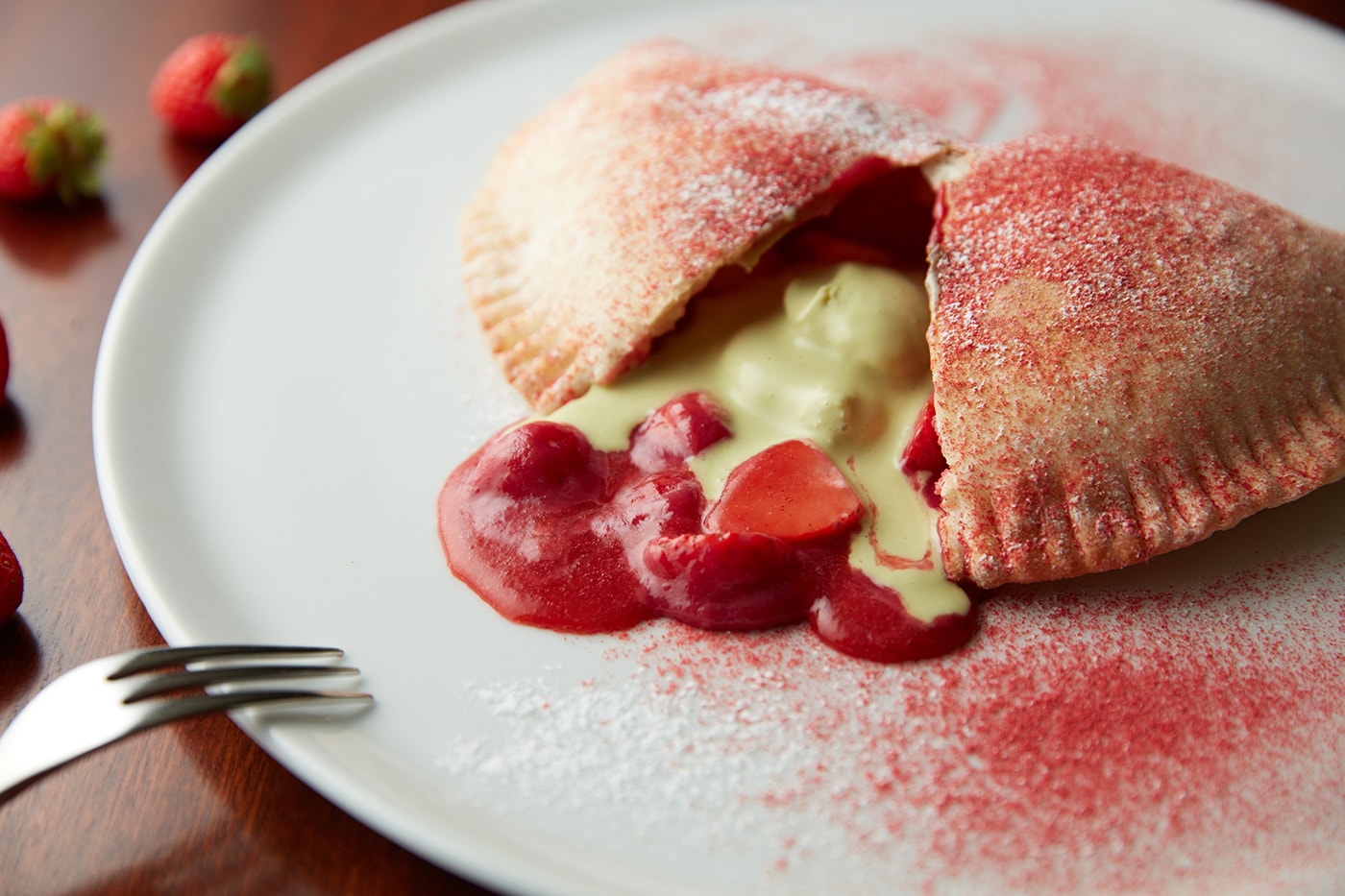 Strawberry Calzone 
JPY 2,200  
Strawberries, white chocolate, mascarpone, raspberry purée, pistachio ice cream
FIORENTINA Italian Café
Phone

Website

Hours

Breakfast

9:00 a.m. - 10:30 a.m.

Lunch

11:00 a.m. - 2:30 p.m.
(weekends and national holidays - 11:00 p.m.- 3:00 p.m.)

Afternoon

2:30 p.m. - 6:00 p.m.
(weekends and national holidays 3:00 p.m. - 6:00 p.m.)

Dinner

6:00 p.m. - 10:00 p.m.

*Hours of operation have changed. Please click here for more info