Fiorentina Cheeseburger
Fiorentina presents a cheeseburger showcasing Italian ingredients.
The burger features a rosemary focaccia bread made with Semolina flour, often used in pasta, plus mozzarella cheese and is seasoned with two kinds of sauce, Caponata and homemade Genovese basil mayonnaise. The burger is also filled with arugula, tomatoes, fresh and dry tomatoes–all with an Italian touch that is sure to satisfy any appetite!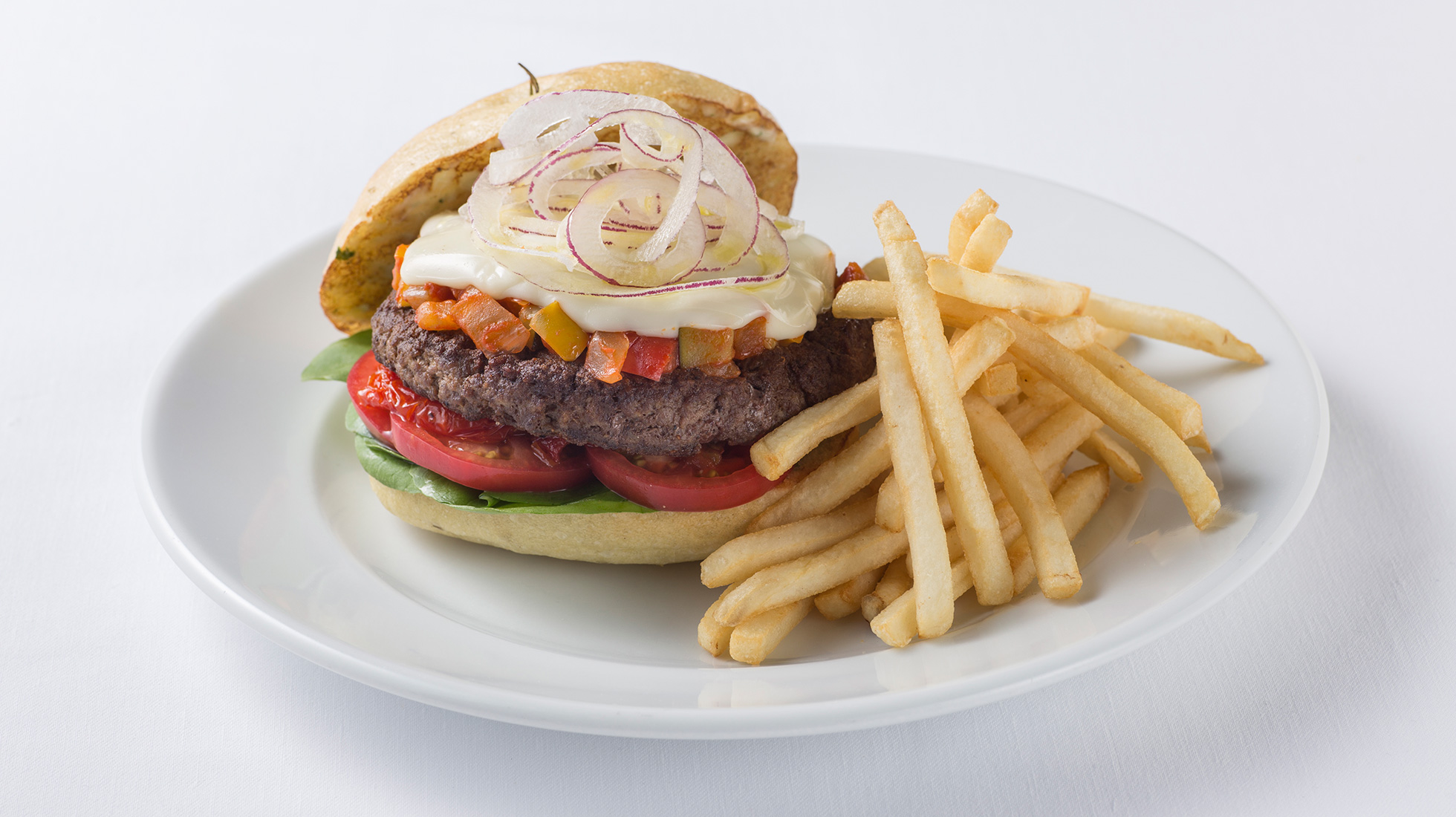 Period
Throughout the year
11:00 a.m. – 10:00 p.m.
Menu / Price (subject to tax and service charge)
Fiorentina Cheeserburger  JPY 2,300
*This menu is temporarily suspended.
FIORENTINA Italian Café
Phone

Website

Hours

Breakfast

9:00 a.m. - 10:30 a.m.

Lunch

11:00 a.m. - 2:30 p.m.
(weekends and national holidays - 11:00 p.m.- 3:00 p.m.)

Afternoon

2:30 p.m. - 6:00 p.m.
(weekends and national holidays 3:00 p.m. - 6:00 p.m.)

Dinner

6:00 p.m. - 10:00 p.m.

*Hours of operation have changed. Please click here for more info