Easter and April Fools' Day Menus
From egg-centric Easter brunches to gourmet Easter treats, the restaurants at Grand Hyatt Tokyo will be the perfect place to bring family and friends to celebrate the holiday.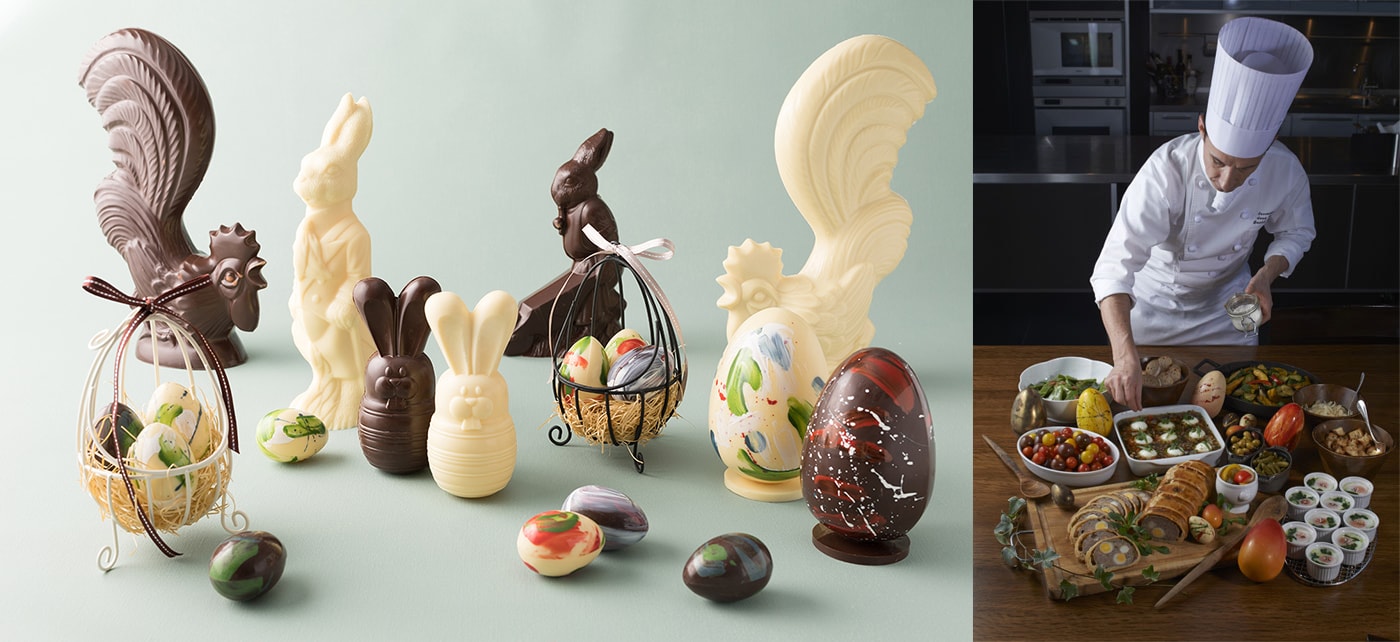 Easter Sweets & Poisson d'Avril Fiorentina Pastry Boutique (1F)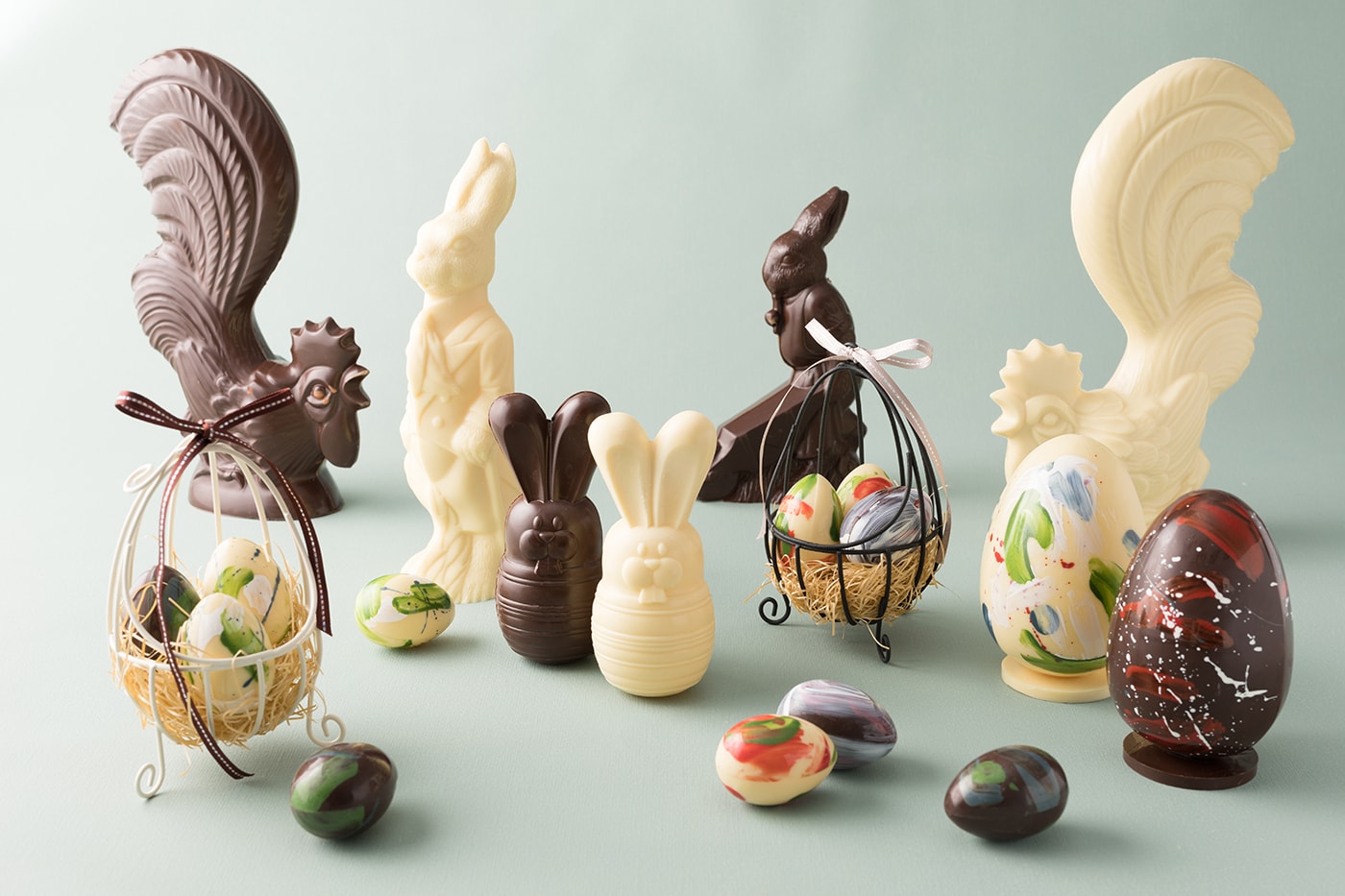 The award-winning pastry chefs at Fiorentina Pastry Boutique will craft a selection of Easter chocolates including colorfully painted Easter egg chocolates filled with amandine and hazelnut chocolates. For April Fools' Day, enjoy fish-shaped poisson d'avril cookies and an almond cream cake inspired by the pastries associated with April Fools' Day traditions in France.
Item

Easter Sweets & Poisson d'Avril
Click here for details
Period
Easter Sweets: 19 March – 1 April 2018
Poisson d'Avril: 1 – 30 April 2018
9:00 a.m. – 10:00 p.m. *Cakes and tarts will be sold from 10:00 a.m.
Location
Fiorentina Pastry Boutique (1st Floor)
Tel
Easter Brunch The French Kitchen (2F All-Day Dining)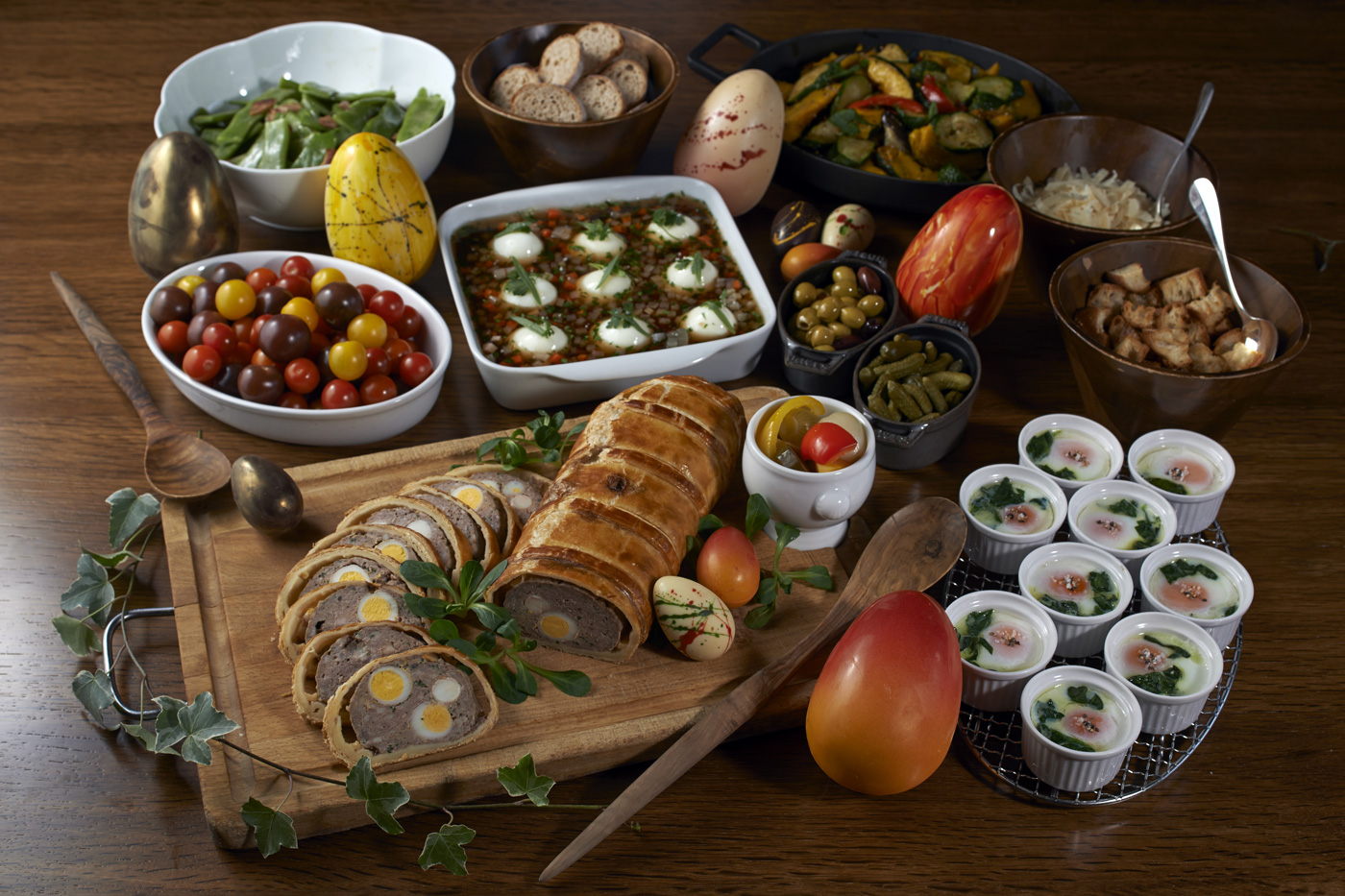 To celebrate the arrival of spring, Chef Troy and his team at The French Kitchen will prepare a beautiful Easter brunch buffet on 31 March and 1 April featuring dishes such as rotisserie leg of lamb, hot cross buns and a selection of delectable desserts. *The photo is an image.
Menu
Easter Brunch
Click here for details
Period
31 March – 1 April 2018
11:30 a.m. – 3:00 p.m.
Location
The French Kitchen (2nd Floor)
Tel