Authentic Chinese at Home – Luxurious Takeout Box Featuring 14 Popular Items from Chinaroom
Enjoy a sumptuous takeout bento box featuring 14 of Chinaroom's most popular dishes such as Peking duck, shrimp in chili sauce and spicy mapo tofu.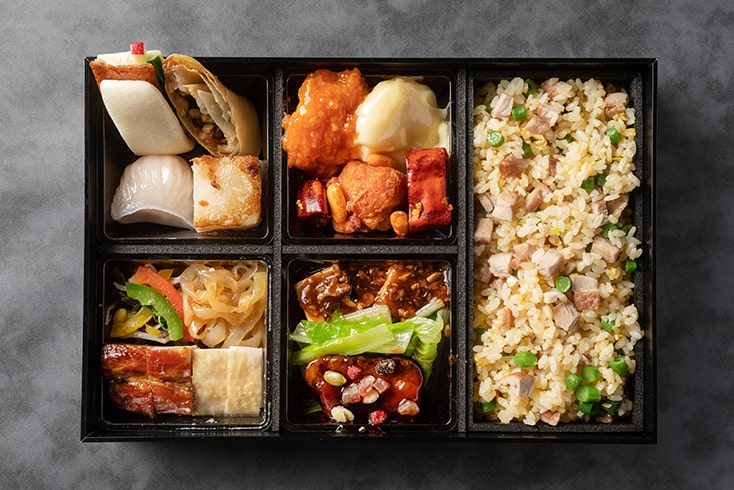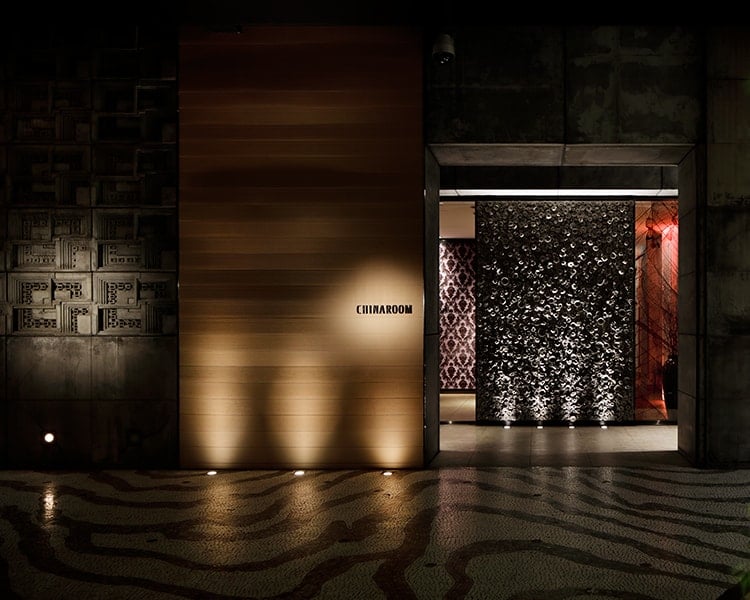 Period
Throughout the year
<Order hours>
Lunch 11:00 a.m. – 1:30 p.m.
(Weekends and national holidays – 2:00 p.m.)
Dinner 5:30 p.m. – 7:30 p.m.
<Pick-up hours>
Lunch 12:00 p.m. – 2:30 p.m.
Dinner 6:30 p.m. – 8:30 p.m.
Menu / Price (Inc. tax)
Chinaroom Takeout Bento Box ★New
JPY 7,560

Appetizer (honey barbecued pork steamed chicken, vegetables, jellyfish)
Dim sum (Peking duck, steamed shrimp dumplings, radish cake, spring rolls)
Side dishes (chicken Sichuan style, shrimp chili sauce, shrimp mayonnaise sauce)
Main dish (braised bean curd, vegetables, sweet and sour pork)
Rice (fried rice with roasted pork)
*Please note that the items may vary due to availability of seasonal ingredients.
Order
We accept orders by online, telephone or at the restaurant. (Phone: Chinaroom 03 4333 8785)
Please place your order at least one hour before the desired pick-up time.
Please consume the food within 20 minutes after your pick-up time.
This offer is not eligible for Hills Card points.
FOOD-E Gourmet Delivery Service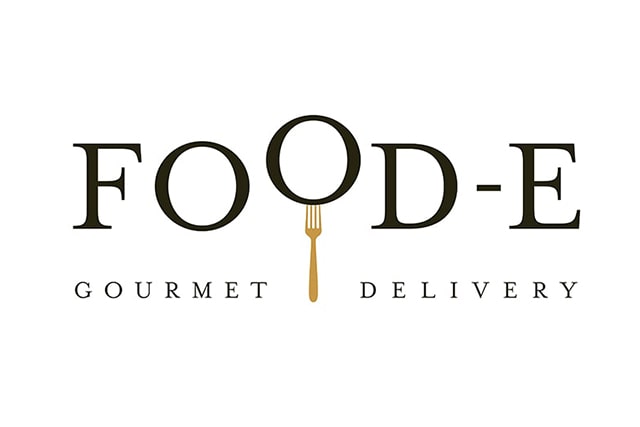 Customers who live in a 5-kilometer radius of Grand Hyatt Tokyo, may enjoy the convenience of using our gourmet delivery service partner FOOD-E.