Gorgeous Mango Shaved Ice
Chinaroom presents Taiwanese-style shaved ice served with a generous amount of mango, the king of summer fruit.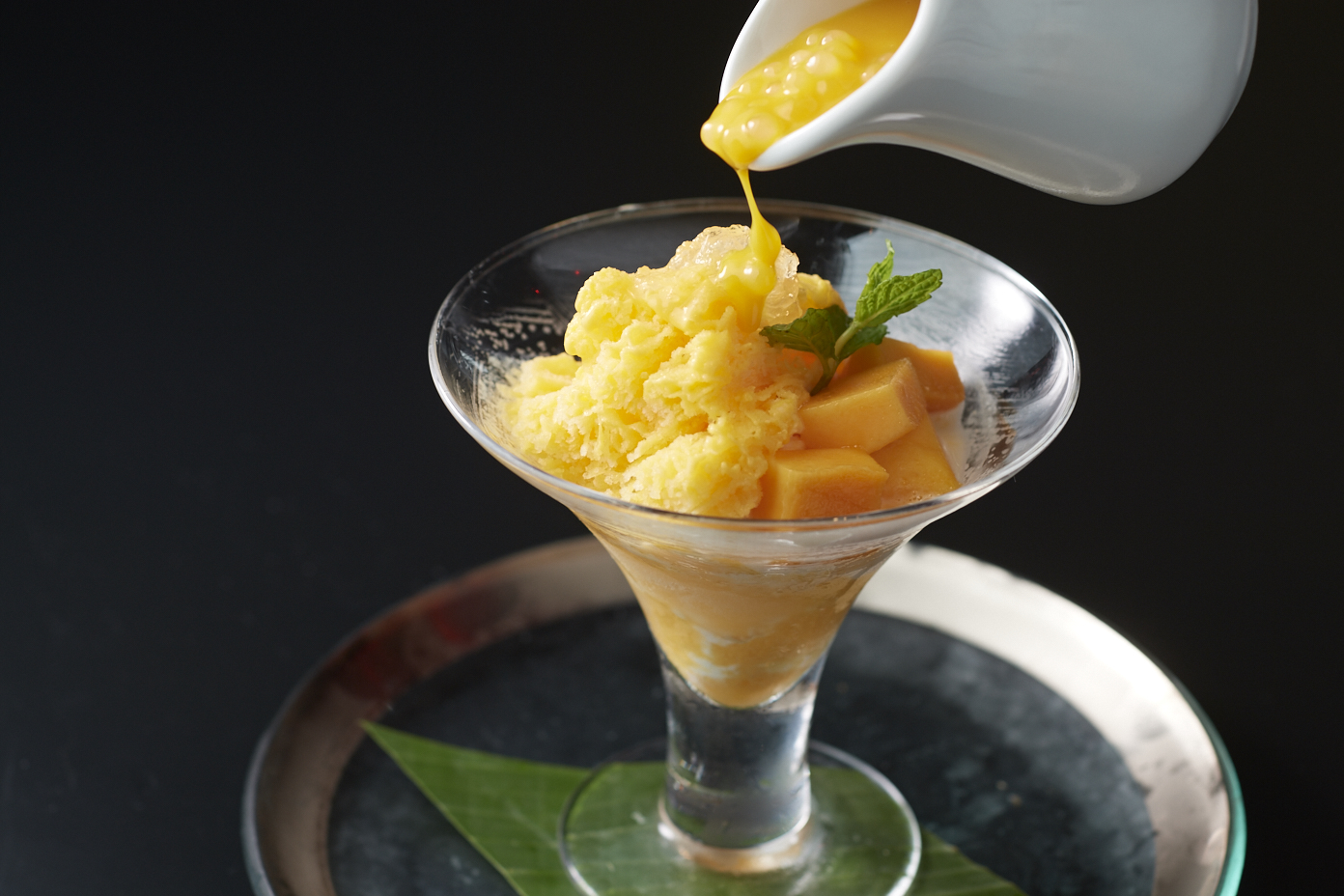 Period
Throughout the year
Lunch and Dinner
*Operational hours are subject to change. Click here for the latest operational hours.
Menu / Price (Inc. tax / exc. service charge)
Mango Shaved Ice
JPY 1,980
Shaved ice made from frozen mango, garnished with carefully selected fresh mango, and topped with mango sauce and swallow's nest, a prized Chinese ingredient. This delectable treat is also great for the skin!
※Desserts must be ordered together with other items from the menu.