Kanpo Wagyu and Collagen Hot Pot
From December, Chinese restaurant Chinaroom will offer an authentic "kanpo wagyu and collagen hotpot" featuring 14 different Chinese medicinal herbs that will help boost your immune system and warm up your body from the inside out. Enjoy two different soups, one spicy red soup with detoxing effects and a white-colored collagen-rich soup which is prepared by cooking premium ingredients.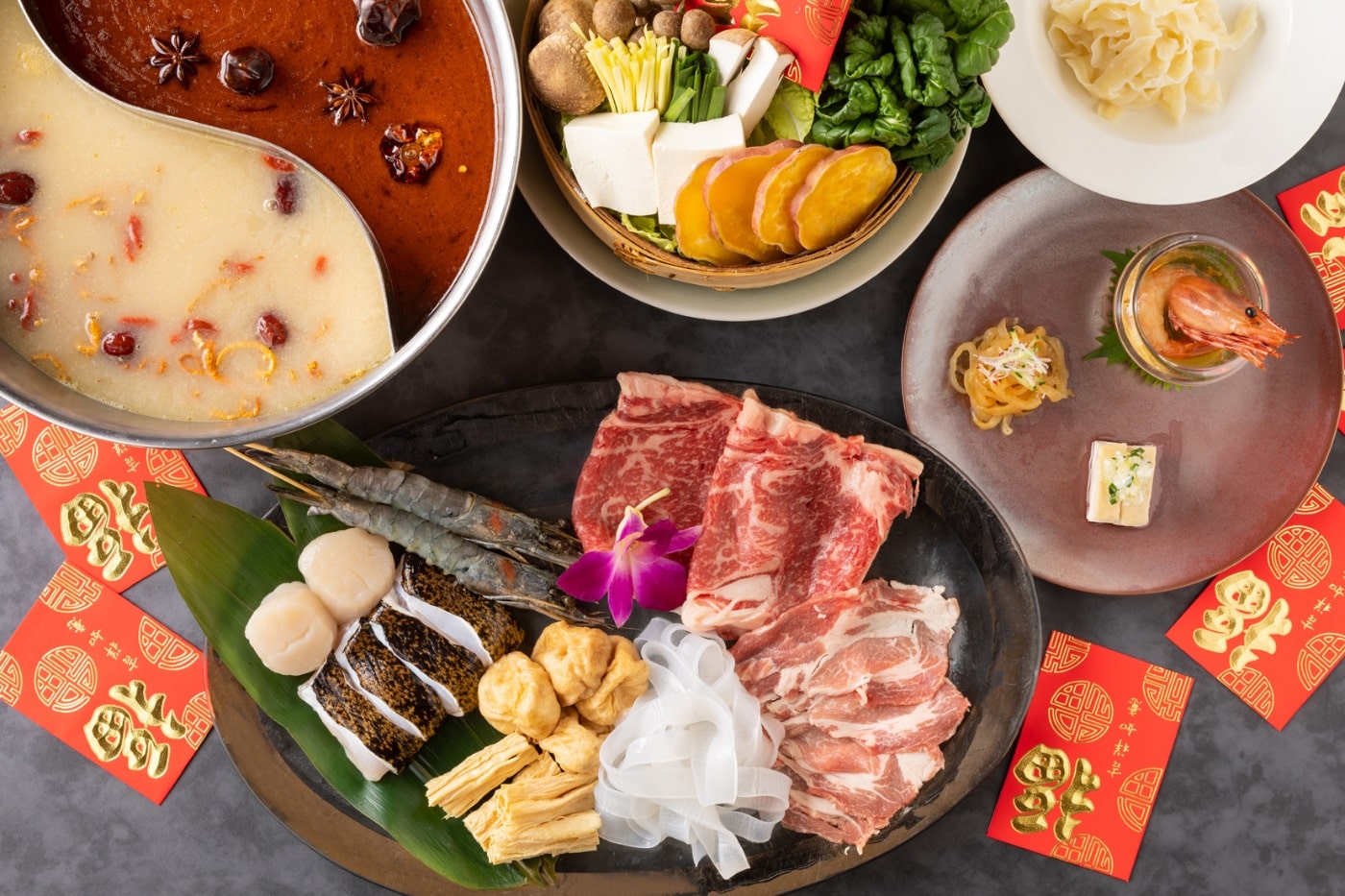 Period
December 7, 2020 – March 31, 2021
*The plan excludes December 23, 2020 – January 11, 2021.
Dinner
*Operational hours are subject to change. Click here for the latest operational hours.
Menu / Price (subject to tax and a service charge)
Kanpo Wagyu Hot Pot  ★NEW
JPY 12,000 per person
*Please make your reservation at least two days in advance.
*For a minimum of two people.